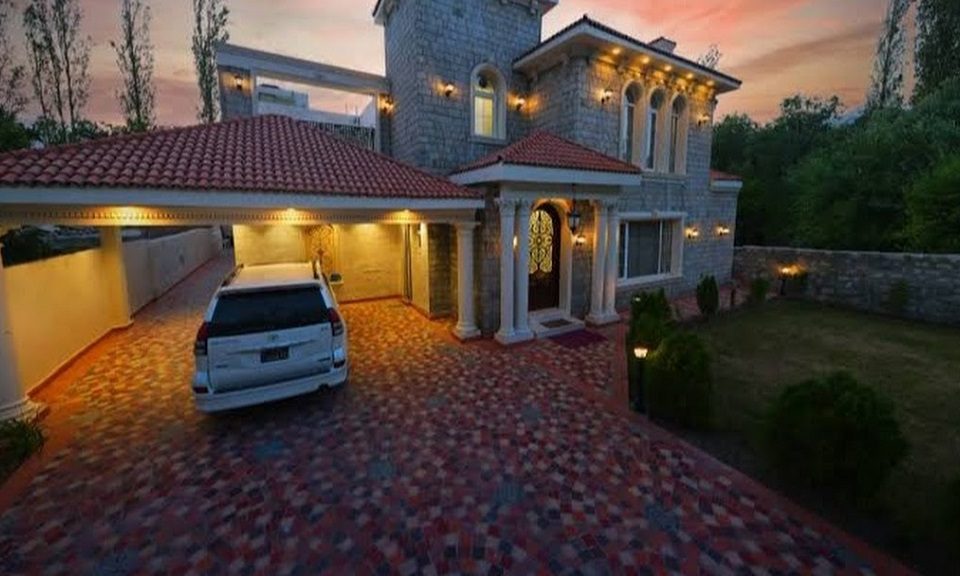 Skardu is a much sought-after a tourist place in the Northern Areas of Pakistan. It is the capital of Gilgit Baltistan.  Its outstanding landscapes, exceptional Mountain ranges, amazing historic and religious sites, wonderful lakes, and glaciers aspire to Skardu.
It is a heaven of climbers, hikers, trekkers, and adventurists owing to its Trekking trails and tall Eight Thousand Mountains. Moreover, forests and trees of cherry, apple, mulberry, peaches, and pears amplify the glory and grace of Skardu. Above mentioned attractive spots and opportunities of Skardu make it a top preference for tourists to visit.
Must Visit:
Fascinating Spots of Skardu
Sheosar Lake
Shigar Valley
Deosai National Park
Renowned Polo Festival
Lulusar Lake
Fairy Meadows
Jashn e Naoroz Festival
Sat Para Lake
Karphocho Fort
Perfect time to visit Skardu
From October to February, Skardu faces the worst winter season. The temperature during these months drops to -10 degree seniti grade. However, April to October is considered the pleasant months, as the temperature remains between 8 degrees seniti grade to 27 degrees seniti grade. So, these are the best months for tourism in Skardu.
Arish Luxury Suites, Skardu
Arish Luxury Suites, as the name elaborates, is a luxurious accommodation Service. It provides comfortable and first-class facilities to visitors. The building itself is fascinating and beautiful. Amongst trees and greenery, the Guest House is graceful to the core. The rooms' décor and suites' interiors are just amazing.
Noteworthy tourist spots are at an easily accessible distance from the Suites. Efficient administration and cooperative staff mince no effort in providing all the facilities to the visitors. They fulfilled the special requests of the customers. The cleanliness of the property is excellent. A terrace and balcony exist with rooms to view the extremely beautiful scenery. Visitors' reviews show their satisfaction with the services and administration of the Suites.
Location of Arish Luxury Suites, Skardu
Arish Luxury Suites are located at 572 Sumbul Town, Olding, Skardu. Skardu International Airport is 12 km away from the Suites. It takes 7 minutes to drive from the airport. Paid shuttle service to the airport is available. While Skardu city is a 14 km distance from the Luxury Suits.
Significant places nearby
Sat Para Lake = 3.2 miles
K2 guide = 11 minutes
City park = 600 m
Polo ground = 2.1 km
Shigar Fort = 11.2 miles
Deo Sai National Park = 38.1 km
Facilities at Arish Luxury Suites
Comfort and luxury is the distinction of the Arish Luxury Suites. Amenities have been arranged to keep in view this trademark.
Luxurious Suites
Non-smoking rooms
WI-FI available in all areas
Heating arrangement
Family-Friendly Environment
Outdoor Magnificent. Garden
Shuttle Service (extra charges)
Outdoor Furniture
Terrace for sightseeing
Ironing service/ Laundry (extra charges)
The car can be hired for tours
Dining Hall
No Elevators; Only Stairs.
Water-efficient toilets
Towels can be reused
Lighting throughout suits with energy-efficient LED bulbs
Windows are double glazed
Courteous and Cooperative Staff
24 hours Front Desk
Alarm and Wake up Service
Free Private Parking
Room Service
Latest and Modern Equipment for the Building
A Restaurant on the site
Barbe Que arrangement
They provide invoices at Front Desk
Room Amenities
The rooms in Arish luxury suites are tidy and clean. The rooms are fabulous and fascinating due to their beautiful ceiling décor and white marble. Glaring Furniture in the rooms is Royal Style. The whole environment of the suit is all at home.
Spacious and Luxurious Rooms
Grand and Royal style Beds/ Cozy Bedding
Outstanding Furniture/ Beautiful table Lamps on side tables
Comfortable sofa sets
Premier Quality Blankets and Quilts
Clean Bedsheets
Flat Screen TV with Cabal Network
Non-Smoking rooms
Air-Conditioned and Heated rooms
Balcony for Amazing Views
Writing Table/ Dressing Table
Private Entrance
Complimentary breakfast
Take away lunch facility
Attached Wash Rooms
Pure Filtered Water/ Refrigerator
Room Types
Standard double room: It has 1 extra-large double bed. Features with balcony to enjoy the green scenes. 3 people can stay in this room.
Deluxe double room: 1 single bed and 1 extra-large double bed. The room can adjust 3 people.
Executive Suite: It has a bedroom with 2 extra-large double beds. The Executive suite contains 2 sofa beds. This Executive Suite can adjust 5 persons.
Executive Suite: It has a bedroom with 2 extra-large double beds. The Executive suite contains 3 sofa beds. This Executive Suite can adjust 5 persons.
Security and Safety
Administration leaves no stone unturned in keeping the Suites secured and safe.
24 hours security
CCTV outside The Luxury Suites
CCTV in common areas
Food and Drink
Although the menu is limited, the taste of the food is exceptional. Under the supervision of Muhammad Ismail, breakfast and other delicious meals are prepared. Foodservice and delivery are excellent. The taste of the food is beyond words.
Fresh Food
Halal Breakfast
Breakfast in Rooms
Barbe Que in outdoor garden
Continental Menu too available
Fruits (extra charge)
Pets
Pets are not allowed at the Arish Luxury Suites.
Children Rules
No age restriction for Children.
They provide extra beds for kids. PKR 1,000 per night is charged.
Someone separately paid dues for extra beds.
Extra bed will be given, only if available.
No Cots are available.
Payment Policies
Payment is taken only in the form of Cash. Credit / Debit cards are not accepted here.
Pre-Payment and cancellation of payment vary according to accommodation type.
A refundable Damage Deposit of PKR 2,000 is taken on arrival of the visitors.
Check-In and Check Out   
Check-in starts at 2:00 PM Noon. Check Out continues till noon at night.
Contact Details
Phone No:  +92-346 4166614Email: info@arishluxurysuites.com- 572, Sumbul Town, Olding, Skardu.