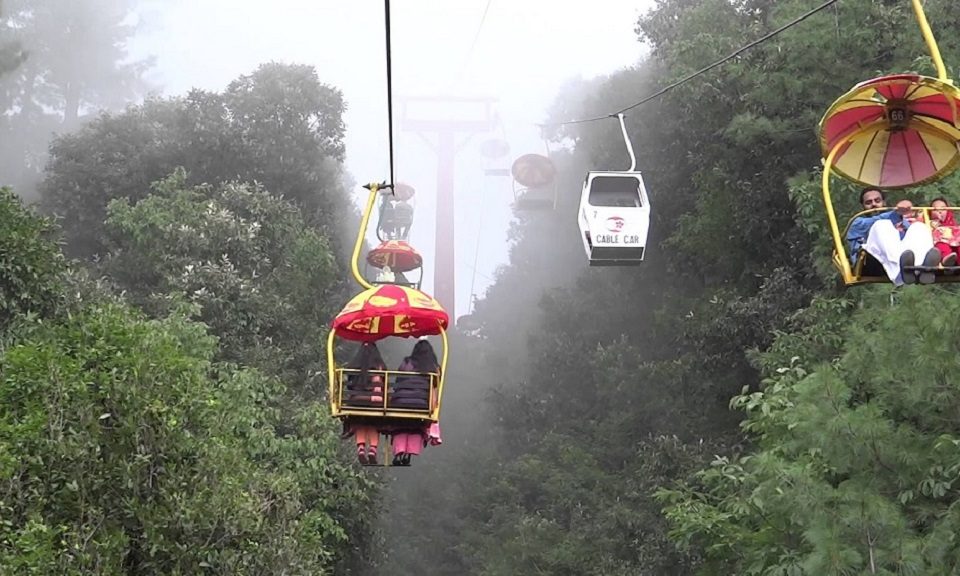 Ayubia National Park is situated in Galiat, KPK. It was established in 1984 and named after Ex-President General Ayub Khan. It is the accumulation of four mini-tourist resorts named Changla Gali, Khanspur, Ghora Dhaka, and Khaira Gali. The Ayubia National Park is inhabited by leopards Himalayan Palm Civets and black bears. It has favourite meadows for different mammals and a house for birds.
Must Check: 
In the surroundings of Ayubia, Nathia Gali, Khanspur and Thandiani are three small towns. The park hosts 104 species of plants, of which Pine and Deodar are famous. Donga Gali is the headquarter of Ayubia National Park which is 50 km away from Abbottabad and 25 km from Murree.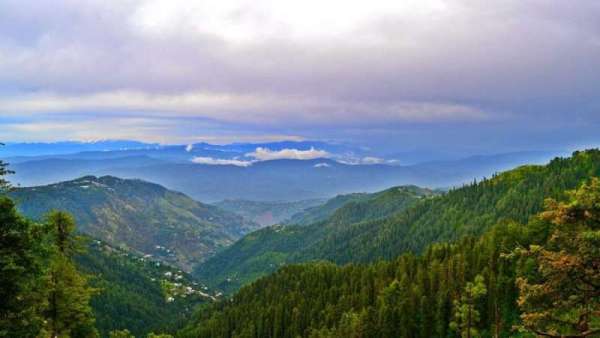 Why Ayubia should be visited
Ayubia is famous for its Chairlift, Pipeline Walking Track, and Old Khanspur Church. Tourists rush towards Ayubia due to its scenic beauty, hiking places, tracks, riding trails, motels, and picnic spots. Shops of Ayubia contain artefacts, shawls, and other traditional items.
Best Season to visit
Summer is the best season to visit Ayubia, winter is the worst. May-July is the perfect period. During winter, the cold increases along with snow and rain.
Transport and Communication
Inexpensive hotels and resorts are available in Ayubia. Renowned PTDC Motel too exists here. Cellular coverage of every network and transport of every kind is available.
The best places in Ayubia
Chairlift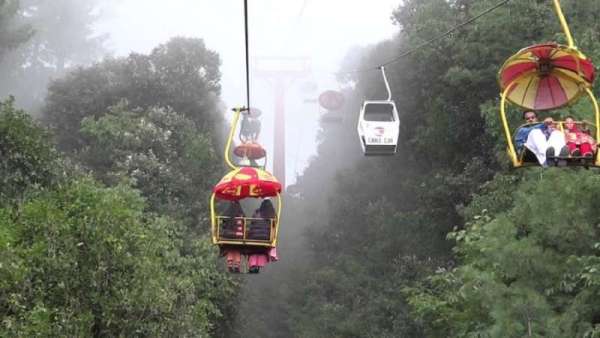 Ayubia chairlift was the first such tourist facility in Pakistan. Installed in 1962 and brought from Switzerland.  This chairlift is the main reason for visiting this pleasant and lush green place. Via this chairlift, the tourists reach the Mushkpuri top; from where the beautiful hills can be viewed. The ride on the chairlift is almost 300 meters.
The weather in winter becomes very harsh but in summer very amazing and enjoyable cold. One should take a jacket, hoodie, upper, or shawl with him, as the weather on the chairlift spot is chilling in summer. Kids are not advised to take on the chairlift, because there are no safety ballets in it. Horse riding, an amusement park for children, is available after reaching the top. The couples can spend a memorable day at the top of the peak. Various tuck shops are there; so one can enjoy his day with hot tea, snacks, and other edibles. This park comes under the supervision of the wildlife department of KPK.
Dunga Gali Pipeline Walking track
During the British period, this track was built to supply water to army units. The distance is 3.5 km to 4 km. It stretches from Ayubia to Nathiagali. It covers with the scenery of pine trees and Deodar trees. The walk on track there is quite easy. Beautiful tall trees on both sides of the track amplify the beauty of it. The walker experiences sunshine, rain, fog, and clouds at the same time. Pipeline track hosts multiple kinds of prettier birds, many monkeys are found on this track and you can capture them in photos. The best place in Ayubia National Park for walking and refreshing the mind. In winter, this track is covered with snow.
 Moto Tunnel near Pipeline Track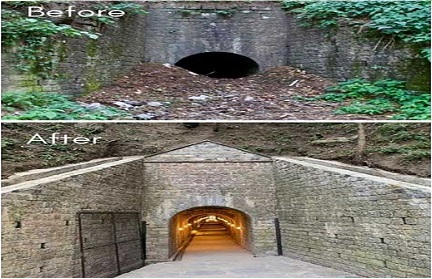 This beautiful tunnel is near the Pipeline track. It connects Ayubia with Khaira Gali. The tunnel was built in 1891 to make the passage for the water pipeline. Recently, during the tree plantation, this tunnel was discovered in a trash mound and restored for tourists. This was highly negligence of responsible departments that a historic asset was buried under the trash. This beautiful architectural asset is carved out of mud and stones. The tunnel is 12 kilometres-long and 6 feet high, and 4-meter-wide, and contains original stonework which disappeared under the mud and dirt. This ancient tunnel connects the Ayubia with Khaira Gali and is now open to the public after two decades. Thousands of tourists visit it every day.
Old Khanspur Church
This church is among the most beautiful spots in Ayubia. The way towards it is wonderful and takes one to ancient times. Constructed during the British period using stones and wood. The location of this church is mesmerizing. The church is surrounded by tall, beautiful trees and the scenic beauty of Ayubia. Tourists unintentionally exclaim "Waooo. Heaven on earth!" Christian community still performs its religious rituals in it.
 Nathia Gali
It is a renowned mountain resort in Pakistan. Nathia Gali is situated in Galiat, Khyber Pakhtunkhwa province.  It is 2 hours away from Islamabad. Nathia Gali is surrounded by beautiful cherry blossom trees, wonderful cottages, scenic mountains, and greenery abundant meadows. Walnut, maple, and oak trees enhance the beauty of Nathia Gali.
This striking hill station is attractive to tourists due to hiking, skiing, climbing, and horse riding. For climbing, from May to August is the perfect month. The eye-catching greenery of Nathia Gali is a big reason to visit it. During snowfalls, the spot looks enchanting and glittering. Nathia Gali is the second to no spot to enjoy snowfall.
When it comes to accommodation facilities, Nathia Gali has various motels, resorts, government rest houses, and private hotels like Hotel Elite, Hotel Afaq, Greens Resort and many more.
 Miranjani Top
This ninth-highest mountain in the world is situated in Namli Maira, Ayubia NationalPark. Walnut, oak, maple, shrubs, and pine trees magnify the already beautiful Miranjani top. The view from Miranjani top is eye-catching and wonderful. Nathiagali, Mushkpuri peak, and Azad Kshmir can be viewed from the Miranjani top. Even Nanga Parabt is visible in case the weather is clear. The way to the top is replete with beautiful trees and plentiful greenery. Therefore, it is a much sought-after hiking spot. Efficient hikers and trekkers cover the path to the top in 1 hour and 15 minutes to 2 hours. Beginner ones complete the journey in 2 to 3 hours. Snowfall amplifies its beauty. The weather at Miranjani top is generally very cold. It is 90 km away from Islamabad and 1 hour and 45 minutes distant from Abbottabad.