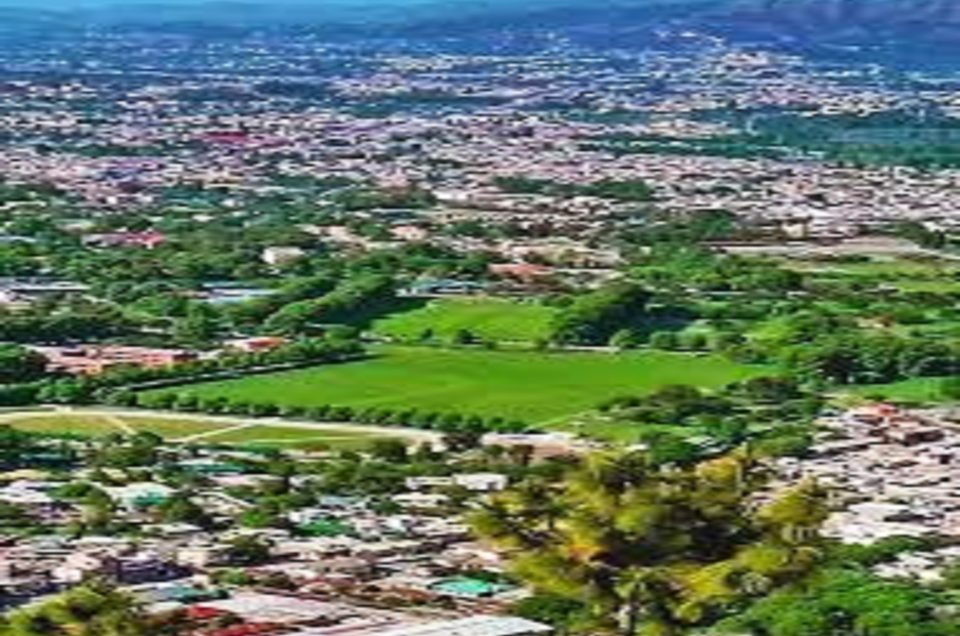 Best places to visit In Abbottabad
Abbottabad is the capital city of Khyber Pakhtunkhwa in Pakistan. It is a beautiful city to visit. Many tourists visit this city for their refreshments and to enjoy the nature of this city.
There are many best places to visit in Abbottabad which refresh the minds of people who visited from far places. Some of the best places to visit in Abbottabad are Nathia Gali, Ilyasi Mosque, Miranjani Top, Mukeshpuri, Thandiani, Harnoi River, Shimla Hill, Jalal Baba Auditorium, Sajikot Waterfall.
Nathia Gali
Nathia Gali is a well-known hill station in the center of Khyber Pakhtunkhwa Pakistan. It is a very beautiful place in Abbottabad to visit. It has hiking tracks, with pleasant weather and natural scenes that attract tourists. The main tracks are: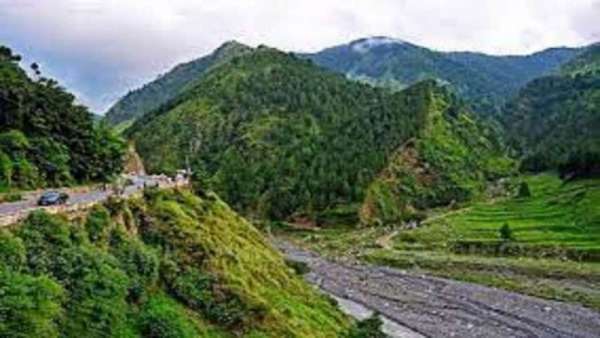 Nathia Gali to Mukshpuri Top
This track consists of four kilometers, starting from Shangrila hotel and going to 2800 meters high Mukshpuri Top. Through this track, tourists enjoy the thick pine trees forest and Lalazar Park.
Nathia Gali to Miranjani Top
Miranjani Top is the highest peak in Abbottabad in Galiat region. It takes three to four hours to climb it. There are two tracks present for climbing it. These two tracks start from Dagri Bangla Rest house and Nathia Gali.
Dungagali to Mukshpuri Top
This is the second walking way that connects Galiat to Mukshpuri. This track starts from Dungagali, the beautiful place of Nathia Gali, on Murree road.
The best time to visit: For chionophiles, winter is the best time to visit.
The best place to stay: Different local three-star hotels are available.
Nearest Highway: You can approach from Abbottabad and Murre sides.
Checkout our Tour Packages: 
Mukshpuri Top
In the Galiat region, Mukshpuri is the second-highest mountain. Located immediately above the Dunga Gali, 9200 feet elevation. It's a 4 km-long rise that's steady and secure. But as snow falls, it becomes hazardous. On average, it takes 3 hours to get there. There are two available climbing routes. Either from the track at Dungagali or by hiking from Nathia Gali, you may get there. Subalpine conifer woods cover the vast majority of the area. At the peak, there is an incredible view! Additionally, the following areas will be visible once you've reached the peak.
Jhelum River
Bagh District of Azad Kashmir
Murree
Murree Tehsil, Islamabad
Thandiani
This place is very cold according to its name. In comparison, the temperature here is still relatively low. It is renowned for being chilly, tranquil, and green. Visit this location if you want to unwind. It is 2700 meters above sea level, 31 kilometers from Abbottabad, and encircled by lush, green pine trees. This is the best place that offers hiking and walking tracks in serene beauty.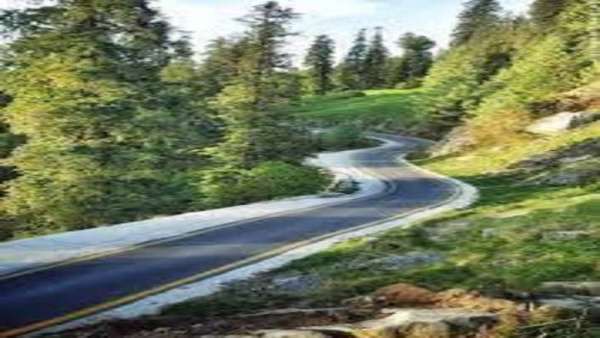 The best time to visit: This place is heaven in summer for the green panther. In winter, heavy snowfall covers the peak.
The best place to stay: Tourists can enjoy camping here only.
Nearest Highway: This is located about 40 KM away from Abbottabad in the foothills of the Himalayas.
Ilyasi Mosque
Ilyasi Mosque is the oldest mosque in Abbottabad, which was built over the stream of water that flows underneath. This mosque is known for its beauty. It has beautiful architecture, and structure, a sense of peace and tranquility, and a beautiful white façade. It has a small pond near the front of it. This mosque is ranked the most beautiful mosque in Pakistan. The famous Ilyasi Masjid pakoras are the tastiest food in Abbottabad. It is located on Nathia Gali/ Murree road.
Harnoi River
On the Nathia Gali route, a little settlement called Harnoi is located around 11 kilometers from Abbottabad. It is a lovely location surrounded by vegetation. Because Harnoi river is only a 15 to 20-minute drive from Abbottabad, it is a popular tourist destination. It is a soothing location that improves your mood greatly.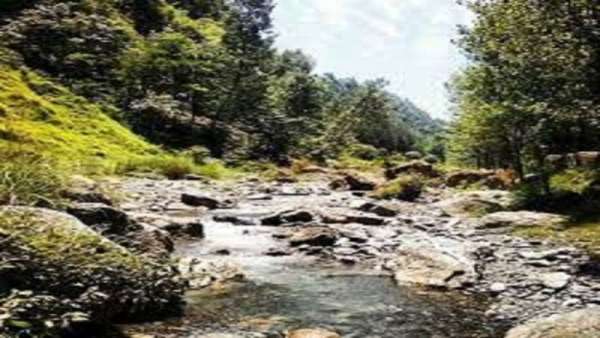 Jalal Baba Auditorium
It was built in 1993 and covers an area of 8.75 acres. This amphitheater bears the honorable name of Muhammad Jalal-ud-din Jalal Baba, the revered head of the All-Muslim League. It is utilized for hosting conferences, public gatherings, conferences, exhibitions, and many other events.
Shimla Hill
It is a hill in the Sherwan range, which surrounds Abbottabad to the west. It is a serene area surrounded by tall pine bushes. This hill is famous for its picturesque views and the lush green mountains of Abbottabad. From the peak, you can see the stunning town in all its glory.
Sajikot Waterfall
It is situated in the Abbottabad District's Havelian Tehsil. About 47 kilometers away from Abbottabad. Although there are other waterfalls in the town, travelers are drawn to Sajikot by its beauty. It is very much possible to take a normal car up to the waterfall.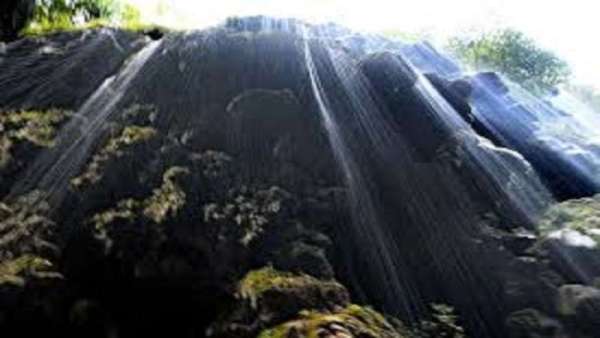 Lady Garden Public Park for Kids
One of Abbottabad's oldest tourist destinations, Lady Garden Public Park is the ideal destination for women and children. Before the division, the park was only accessible to European or White women and families and is located across from St. Luke's Church. Now that it's accessible to everyone, you may bring your friends, family, and kids there to unwind, sit down, and take in the tranquil park. Your children can play on numerous swings, slides, and picnic tables as you walk the track and enjoy the outdoors.
Dahamtore Village
A gateway to many of Pakistan's beautiful places, Dahamtore Village is one of Abbottabad's larger settlements. During the British administration, the village served as the main commercial hub, and football was a popular sport among the residents. As a result of the easy accessibility to Murree, Nathia Gali, Dunga Bali, Ayubia National Park, and other picnic areas, this is one of the most well-known sports that regard Abbottabad as having attractive locations.
F&Q:
What is Abbottabad famous for?
It is also known as the "city of the pines".
Why is Nathia Gali famous?
Due to the highest altitude, this place is much cooler than the rest of the region.
What is the height of Donga Gali?
2,500 meters
What is in Ayubia National Park?
Ayubia is a metroplex of four hill stations: i) Ghor Daka, ii) Khanspur iii) Gali Changla, and Khairagali. Ayubia Chairlift is a major attraction for tourists.