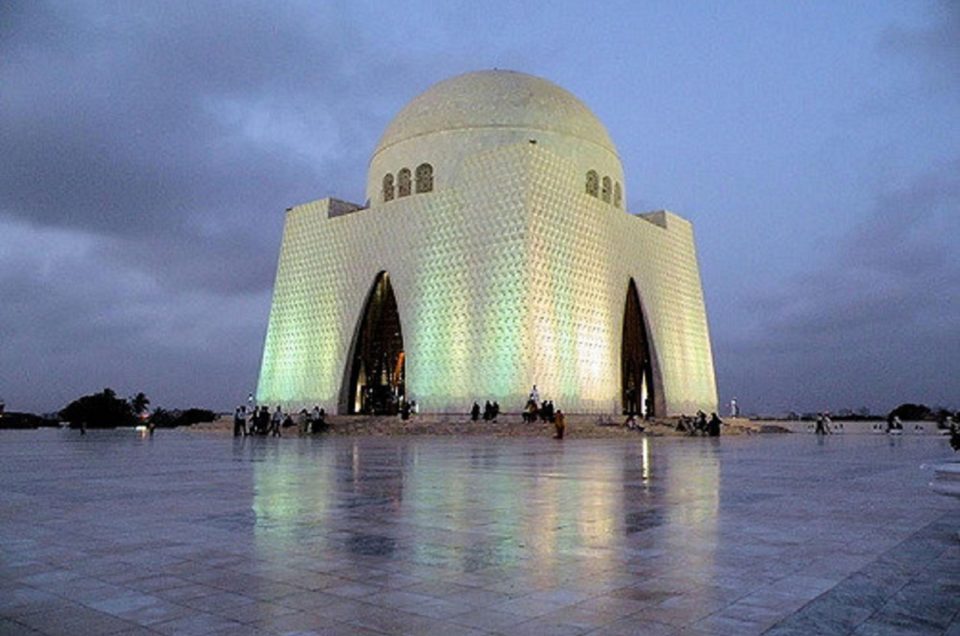 Best Places to Visit in Karachi
Karachi is also known as the "city of lights" which never sleep. The major metropolitan area in Pakistan and the capital of Sindh, Karachi, is renowned for its diversified culture, great weather, leading educational system, exquisite food, historical landmarks, best and unlimited shopping centers, dining options, best movie theatres, innumerable farms, and of course, its stunning deep blue sea. Residents of Karachi can enjoy a full and comfortable life.
One of the oldest streets in Karachi is Burns Road, where you can find thousands of cuisines from both home and outside. When foodies are hungry, they come to this street and begin sampling the many dishes with various flavors. Biryani is a well-known dish in the area and is available in all restaurants.
Top Destinations & Motives for Traveling to Karachi, Pakistan
Quaid-e- Azam's house Museum
Quaid-e-Azam's life and personal history were deeply linked with the history of the nation because he was its creator. In the center of the city, the Quaid-e-Azam House Museum, also known as the Flag Staff House, is a significant National Monument. At the intersection of Shahrah-e-Faisal and Fatima Jinnah Road, Staff Lines, Karachi Cantonment, is a stunning yellow stone double-strayed house.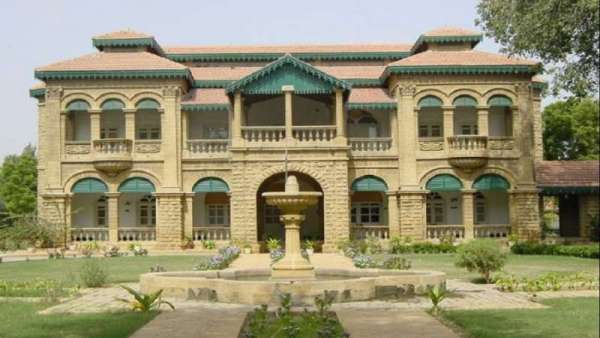 Museum of PAF
The Pakistan Air Force Museum is a must-see if you enjoy flying and all things aviation-related. The Pakistan Air Force has utilized a variety of aircraft, including planes, jets, radars, and weapons over the years, particularly during the war with India in 1965. Scale models from World Wars 1 and 2 are shown nearby, along with some contemporary aircraft.
It is located adjacent to the Pakistan Airbase, Shahrah-e- Faisal.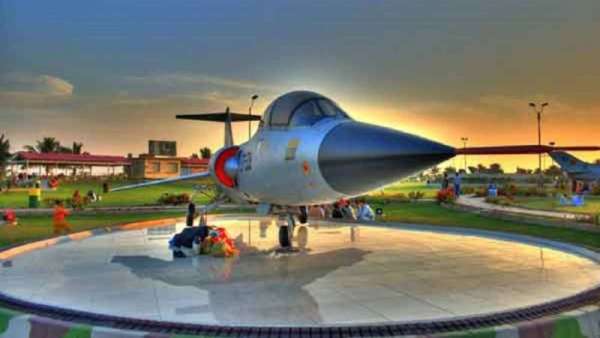 The Pakistan National Museum
The Pakistan National Museum was established on 17 April 1950 in Frere Hall. This museum is home to the widest variety of artwork, including paintings, artifacts, sculptures, and models that represent every aspect of Pakistani culture. There are 11 galleries in this museum that display items from the Indus Valley Civilization to the present. It also features a sizable collection of coins and numerous priceless Quran manuscripts.
In the commencement, the museum only had four galleries but with time it expanded, giving rise to eleven more galleries that cover:
Six stories
An auditorium with a capacity of 250 people
Committee room
Laboratory
A library with 70k publications for research purposes
The Pakistan National Museum tickets are priced at PKR 20 for local visitors and PKR 100 for foreigners. Children below the age of 5 can enter the museum free of cost.
Visit Our Tour Packages:
Palace Mohatta
In 1925, a Hindu Prince created this castle in the 20th century, fusing art, architecture, and culture. This magnificent structure, which is now used as an art gallery and museum, is surrounded by trees and statues in the Romanesque style, and there are frequently thought-provoking exhibitions taking place there. This building's stunning design in the Rajasthani style is breathtaking.
The architecture showcases a glittering fusion of ancient and new traditions. The majestic Mohatta Palace is always thronged with tourists. The palace was constructed to prevent the death of the king's wife.
French beach, Karachi
French Beach, also called Haji Ali Goth by the locals, is a tiny fishing community on Karachi's shore. There is a row of beaches named starts from Lighthouse of Karachi, Sandspit, Hawkesbury, French Beach, and Paradise Point. Local legend has it that a pair of French people gave this section of the coast its unusual name after visiting it long ago because of its stunning appearance. French Beach is not a soft sand beach, in contrast to the other beaches around Karachi's coastline. It is a pebbly beach that is connected to a shoreline of sharp rocks.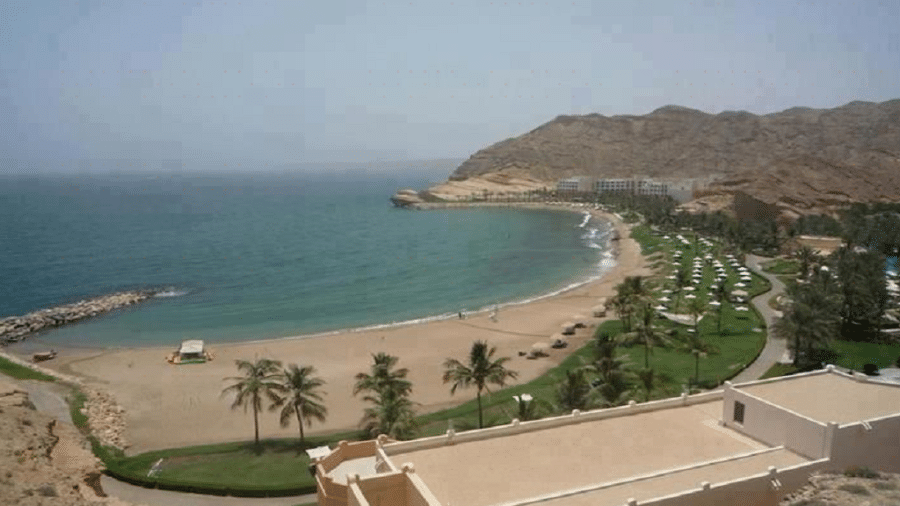 It is quite the safest place and a great place to set up a day that's why it is the favorite picnic place of Karachi elites. If someone wanted to stay here for a long time, booking of huts and resorts is available.
Charna island
In Karachi, Sindh, Pakistan, Charna Island is situated close to Mubarak Goth, Keamari Town. A small, uninhabited island called Charna Island is situated in the Arabian Sea near the border between the Baluchistan and Sindh provinces, about 9 kilometers west of "Manjhar Beach" at the mouth of the Hub River Mubarak Goth fishermen went fishing close to Charna Island. It is famous for crystal water, coal reef, and marine life.  Charna is primarily utilized by the Pakistan Navy as a firing range.
How to reach: To reach Charna island you first need to reach Mubaraka village which is around a 1-hour drive from the city. Charna island is an hour's boat ride from Mubaraka village.
Private tour operators offer a variety of recreational activities like scuba diving, underwater photography, boating, snorkeling, and cliff diving.
Port Grand Karachi
One of the finest developments, Port Grand, honors Karachi with a variety of concepts in the fields of food, art, leisure, entertainment, adventure, enjoyment, and retailing. Celebrations at Port Grand, a cultural center on Pakistan's Seaport, are a wonderful experience.
The Port Grand Food and Entertainment Complex was constructed in Karachi, Sindh, Pakistan, next to the Native Jetty Bridge, which connects Keamari to the Karachi Port Trust and dates back to the 19th century.
While you have gourmet food, you can enjoy the beautiful view of the shipyard. Every age person has a lot of attractions here. Features like horse rides, train rides, a play area for kids, and a candy stall will keep children entertained the whole time.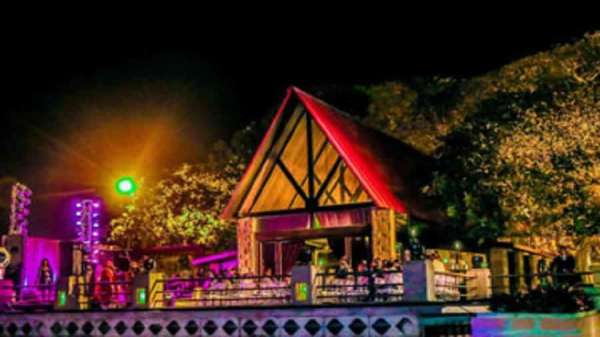 To reach Port Grand, Moulvi Tamizuddin Khan Road via Shahrah Faisal can be used if you are approaching from Gulistan-e-Johar, Gulshan-e-Iqbal, and PECHS. If coming from Saddar, Queens Road via II Chundrigar and then Moulvi Tamizuddin Road to reach the best place in Karachi.
F&Q:
Is Karachi a famous city?
It is the country's largest city and principal seaport and is a major commercial and industrial center.
Which city is called Paris of Pakistan?
Karachi was being described as 'The Paris of Asia' and it became one of the cleanest cities in South Asia till 1920s.
Why is Karachi famous for?
Karachi is the capital of the Pakistani province of Sindh.
Why is Charna island is famous?
Charna Island is popular because of scuba diving.