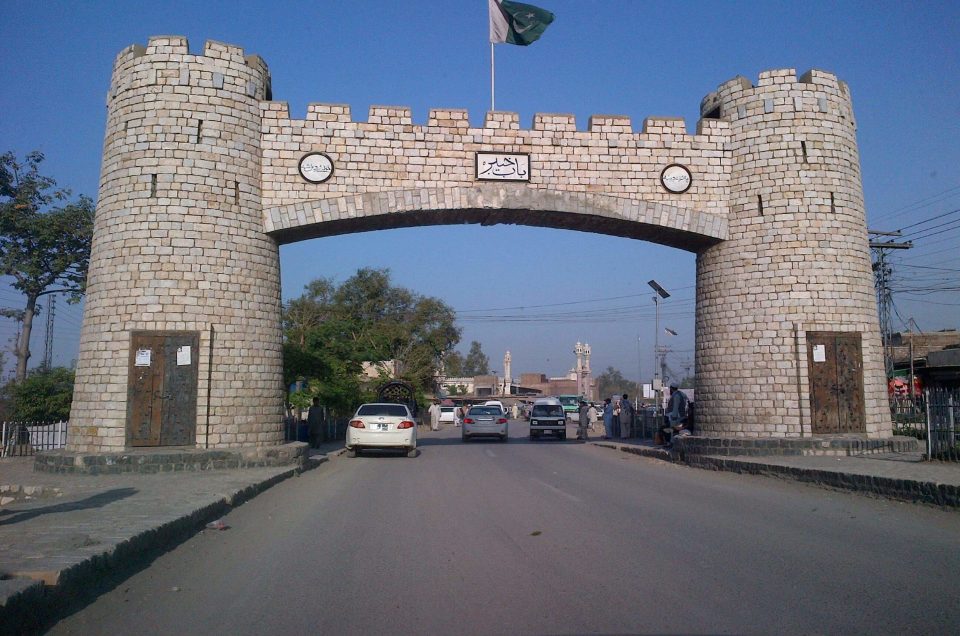 Best Places to visit in Peshawar
Pakistan's most beautiful city and a destination for historiophiles. Khyber Pakhtunkhwa, a province of Pakistan, serves as the capital of the lovely city of Peshawar. Khyber Pakhtunkhwa's economic and cultural hub is renowned for its cuisine and tourism. Peshawar is a stunning city with gorgeous surroundings, a rich history, modern trends, and a distinctive culture.
This ancient city is close to the international border with Afghanistan in the northwest of the nation. Peshawar, one of the ancient cities in South Asia, is situated in the province of KPK, a large region to the east of the famed Khyber Pass. Peshawar's recorded history stretches back to at least 539 BCE.
The best place to visit in Peshawar are listed below:
Bazaar of Qisa Khwani
The Street of Storytellers, also known as Qisa Khwani Bazaar, is the most well-known market in Peshawar. One of the nicest sites to see in Peshawar is this bazaar. As a result, if you enjoy eating, you must visit this location.
Best food: There are numerous food carts as well as wall stores selling the distinctive green tea, bucketloads of kahwa, and famed chapli kebabs. This makes it the right place to enjoy the atmosphere. For those who love to eat and travel, Qisa Khwani Bazaar is the ideal destination.
Visiting hours: Various shops are open from 5 AM – Midnight, though daytime is optimal.
You can also check:
Mahabat Khan Mosque
Another popular site in Peshawar, Pakistan is the Mahabat Khan Mosque. This renowned mosque was constructed by the governor of Peshawar during the Mughal period. The stunning Mahabat Khan Mosque is a must-see on any visit to this city.
However, the interior's multicolored frescoes are also remarkable. It also features several flower themes.
Visiting hours: 4 AM to 10 PM daily
Peshawar museum
The Gandharan art collection is the Peshawar Museum's standout feature. One of South East Asia's more spectacular museums is the Peshawar Museum. Additionally, it contains 14,000 objects from many civilizations. However, this museum also houses jewelry, coins, household objects, crafts, and weapons. One of the most significant collections of Buddhist artifacts is housed in this museum.
Entry fee: Pakistanis must pay 10 rupees for entry while foreigners must pay 100 rupees.
Visiting Hours: Monday- to Saturday 9 AM – 4 PM.
Sethi House
The Sethi home, constructed in 1884, is located in a neighborhood of twelve illustrious Havelis. Because the owners are successful traders, they have operations all across South and Central Asia. The homes are a masterpiece of domestic architecture and are situated in Mohallah Sethian.
Visiting hours: Sunday to Thursday, 9 AM to 5 PM
Khalid Bin Waleed Bagh
In the middle of Saddar is the Khalid Bin Waleed Bagh, also known as the Company Bagh. Trees and rose bushes are used to convey the traditional Mughal expressive style. Therefore, it is a park that both those who enjoy the outdoors and those who enjoy history must visit.
Yaadgar Chowk
It is situated where roads and markets meet. Submitted as a nomination in 1969 to honor Colonel Hastings. Both political and religious meetings frequently take place here. On the contrary, folks come here to hang out most days.
Visiting hours: Always open, but daytime visits are advised.
Fort Bala Hisar
The name of this ancient fort, Bala Hisar, translates to "high fort" in Afghan Dari. Therefore, Timur Shah Durrani, the previous ruler of Afghanistan, chose the name. One may see a 360-degree vista of the cities below from its peak. People adore and value the beauty of this location.
Wazir Bagh 
A mosque, a dome, two sizable lawns, a lake, a football field, and animals may be found in this lovely and peaceful location. Wazir Bagh was built during the reign of King Shah Mahmood Durrani, the Durrani king of the 18th century.
Jamrud fort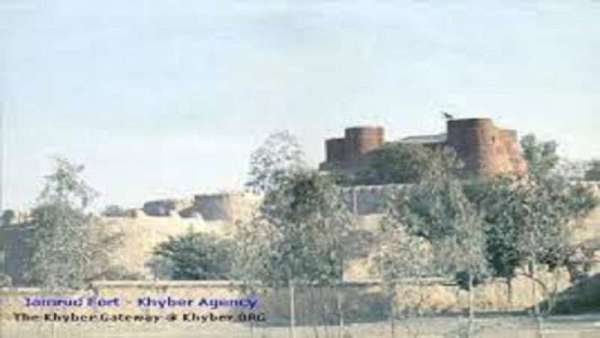 Nevertheless, this ancient site was built in 1837 by Sikh general Hari Singh Nalwa. Jamrud Fort is 18 kilometers east of Peshawar. Without extremely strong connections, entry is not feasible.
Khyber Gate Pass 
There is no doubt that the Khyber Pass is one of the most famous sections of the Silk Route. Considering the importance of this area, it is suitable as an entry point for invasions and migrations. There is a historic link between Pakistan and Afghanistan through this architectural landmark.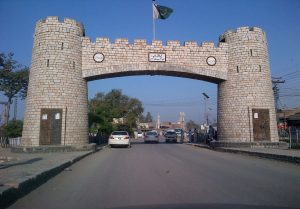 Visiting Hour: Always open, although to see the gate, you must visit during the day.
Shahi Bagh
Bagh is also known as "Royal Park." Shahi Bagh is Peshawar's biggest garden. It encompasses more than 100 acres. A sizable fountain is present. There is also the Quaid-e-Azam Memorial at Shahi Bagh. In this park from the Mughal era, social events and political gatherings are common. Because of this, travellers must go there.
Visiting time: Dawn- Dusk
Mountains of Hindu Kush
The Hindu Kush Mountains are among the most picturesque and exciting locations in Peshawar. They extend from Peshawar to the northern regions. People enjoy visiting this captivating location because of the stunning mountain range.
Sardaryab
Sardaryab, a quaint picnic area in Peshawar, is a fascinating site to visit. Since this location is ideal for families, one can spend time here. Sardaryab is a must-visit location due to its pleasant surroundings and mood. To the Kabul River, it is a confession.
Best refreshment: fish
Takht- i – bahi
In Mardan, Khyber-Pakhtunkhwa, Pakistan, there is an Indian strategic archaeological monument known as Takht-i-Bahi that was once a Buddhist monastery. Near the lovely mountain resort of Swat, Takht e Bhai Monastery is located around two hours from Islamabad, Pakistan's capital. It is a properly preserved Buddhist temple.