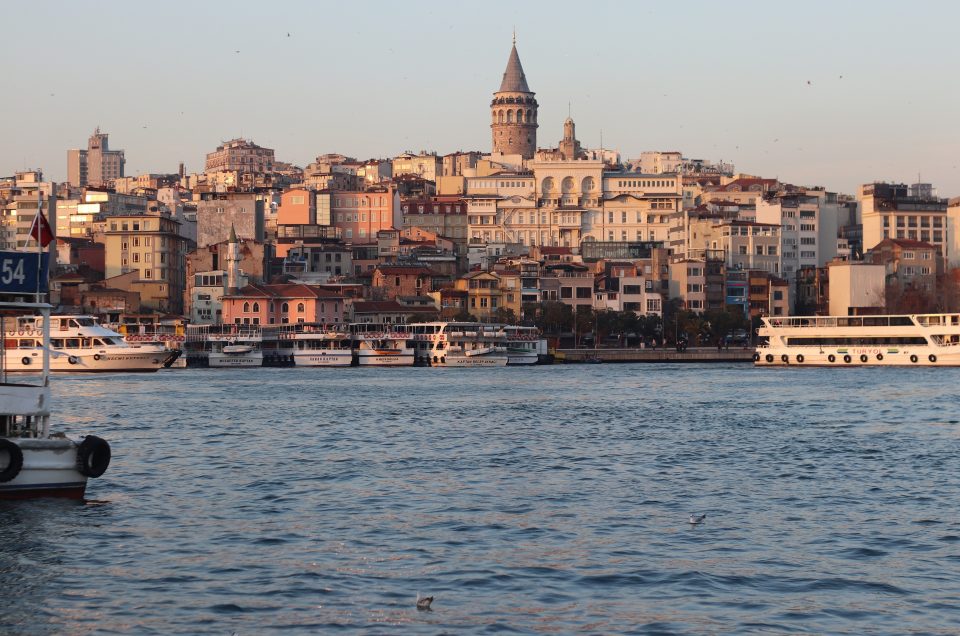 Best places to visit in Turkey
Turkey has served as the crossing point between Europe and Asia for countless years. It is a country rich in history with a terrain that includes beaches and towering mountains. Turkey boasts a wide range of civilizations thanks to its history as a hub of trade and cultural exchange. The country's delectable culinary landscape, countless religious monuments, and ancient sites all bear witness to the variety of cultures and influences that have shaped the region where East and West collide.
Most travel itineraries include Istanbul, the former capital of the Byzantine and The Ottoman Empire, but there are the best places to visit in Turkey.
Location: Turkey, or the Republic of Turkey, is a transcontinental nation that is mostly situated on the Anatolian Peninsula in Western Asia and also has a tiny population in Southeast Europe on the Balkan Peninsula.
Checkout Our Visit Packages
The best places to visit in Turkey
Ankara
Ankara, the capital of Turkey, is a vast, up-to-date metropolis that is home to governmental structures, commercial establishments, educational institutions, and foreign embassies. Ankara, which is in the geographic heart of Turkey and the Aegean region, serves as a critical transportation hub that connects both locals and visitors to the country's other significant cities. Ankara is not just a business city, though. A few historical buildings and a few works of art and culture are also available in this thriving metropolis.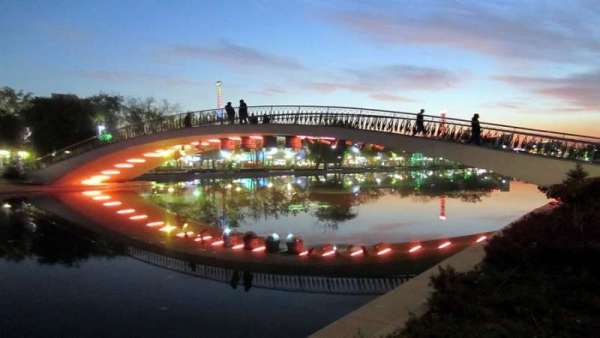 Location: In the country's middle north, in the Central Anatolia region, is where you'll find Ankara.
Attractions: Ankara, an old city that was formerly home to several cultures, namely Hittite, Greek, Roman, Byzantine, and Ottoman, is dotted with historic buildings and ruins. The Citadel, a Roman Theatre, and the Temple of Augustus are a few of the more renowned examples.
Mardin
Mardin, one of the oldest towns in the area, is renowned for its Old City's sandstone buildings that fall down the hill and its cultural richness.
Walking is a convenient way to explore Mardin's Old City. Visitors can stroll past terraced homes and well-known attractions like the Sultan Isa Medresesi, a medieval structure that previously served as an observatory, and Deyrü'z-Zafaran Monastery, one of the ancient monasteries in the world. An Islamic school from the fourteenth century, Zinciriye Medresesi, has lovely courtyards and artwork.
Location: Mardin, the state capital of the Mardin Province, is situated in southeast Turkey on a prominent hilltop with a view over the Mesopotamian plains.
Konya
It is one of the oldest cities in the world and is well known for its amazing Seljuk architecture and Whirling Dervishes. Under the Seljuk Dynasty, Konya flourished as a capital city in the 12th and 13th centuries. There are some beautiful structures from that period that can be seen today, such as the Alaeddin Masjid, which contains the tombs of various sultans. The Ince Minare Medrese, which is now a museum and houses antiquities from the Seljuk and Ottoman periods, is another well-known illustration.
Additionally, Konya has gorgeous parks and green areas, like Alaeddin Hill in the heart of the city and Japanese Park, which features lovely pagodas, waterfalls, and ponds.
Location: Konya, a sizable city in Turkey's Central Anatolia Region,
Marmaris
One of the most well-known coastal destinations in Turkey, Marmaris is surrounded by picture-perfect scenery with mountains covered with pine trees, white sand beaches, turquoise waters, and old-world buildings. This magnificent cruise port, which is situated on the Turkish Peninsula in southwestern Turkey, is a tourist haven with outstanding sightseeing options, water sports, delicious restaurants, and a vibrant nightlife.
Day tours are available from Marmaris to several notable locations, including Dalyan, Ephesus, Pamukkale, and Cleopatra Island.
Location: situated in the southwest of Turkey's Mugla Province.
Best route:  Schedule your flights to Bodrum-Milas Airport or Dalaman Airport (1 hour 30 minutes by car).
Antalya
Antalya is a sizable, energetic city that welcomes travelers with its abundance of resorts, hotels, bars, and restaurants. It is set along the stunning Turkish Riviera on the Mediterranean coast. Beautiful beaches and mountains covered in luxuriant greenery and scattered with historic ruins wrap the city in breathtaking beauty. Antalya has activities for all ages, from diving and boating to mountain climbing, sightseeing, and family time.
Location: The Taurus Mountains surround the southwest coast of Anatolia, where this is situated.
Best route: Arrange your flights to Gazipaşa airport or Antalya (2 hours by car) (40 min).
Side City (Ancient ruins)
Alexander the Great invaded Side in the fourth century BC when it was a significant harbor in ancient Pamphylia. Today, Side is a gorgeous town with historic remains and contemporary resorts that look out onto sand and white beaches. Side, a small peninsula on the Mediterranean coast of Turkey, is a superb destination for sightseeing, nightlife, and outdoor adventure.
Bodrum
Bodrum is the location of the ancient walled city of Halicarnassus, which was once home to marble structures, temples, statues, paved streets, and the Mausoleum, among the Seven Wonders of the Ancient World. Halicarnassus was situated in the Mugla Province in the southern Aegean area of Turkey.
The marina, retail establishments, and eateries are located on the western city's west side.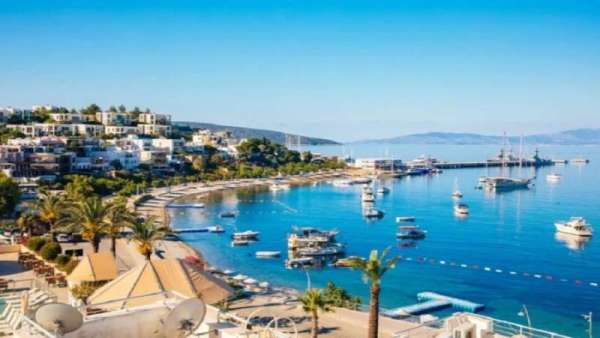 Location: Bodrum is a major port at the mouth of the Gulf of Gökova in the Mula Province of southwest Turkey.
How to reach there: Organize your travel plans to Bodrum-Milas Airport (situated 30 minutes from your swim in the sea).
Cappadocia
Turkey's Cappadocia, in Central Anatolia, is well-known for its fairytale-like scenery of bizarre structures that resemble chimneys, cones, mushrooms, and pinnacles. These peculiar structures were fashioned over time by natural processes including erosion and previous volcanic eruptions, some of which reached heights of 130 feet (40 meters). But by chiseling homes, churches, and underground cities out of the soft rock tens of thousands ago, humans added stunning embellishments to the landscape.
Location: Even though Nevsehir is where most of Cappadocia is situated, some of the major towns in the area include Ürgüp, Göreme, Avanos, Ortahisar, and Mustafapasa.
Best shopping: The Bazaar, one of the world's oldest and biggest covered markets in the world, is a must-visit shopping destination.
Best route: Reservations should be made for travel (flights, lodging, excursions, and activities in Cappadocia) to Kayseri, which is a 1-hour drive away.
Istanbul
Istanbul is among the most popular destinations for tourists around the world, yet this popularity is not the result of a passing trend; rather, it is attributable to Istanbul's extraordinary beauty and wealth. There are many contrasts in Istanbul. It is a profoundly Turkish city that is European and Asian at the same time. It cannot be compared to other European locations or even to other Turkish cities. With its wonderful river, it is a city that is both classic and modern. It is also full of energy, colours, and scents and is always effervescent.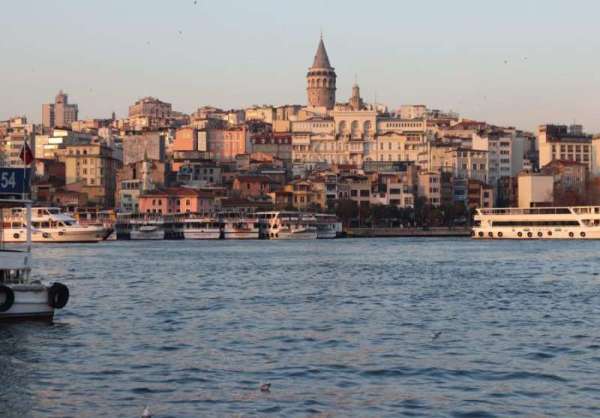 Location: Through the Bosphorus Strait, Istanbul, a significant Turkish city, connects Europe and Asia.
Best route: Plan your transfer as well as your flights to Istanbul.
To stay: "Room Mate Emir." We adore the building's location, interior design, gym, and sauna.