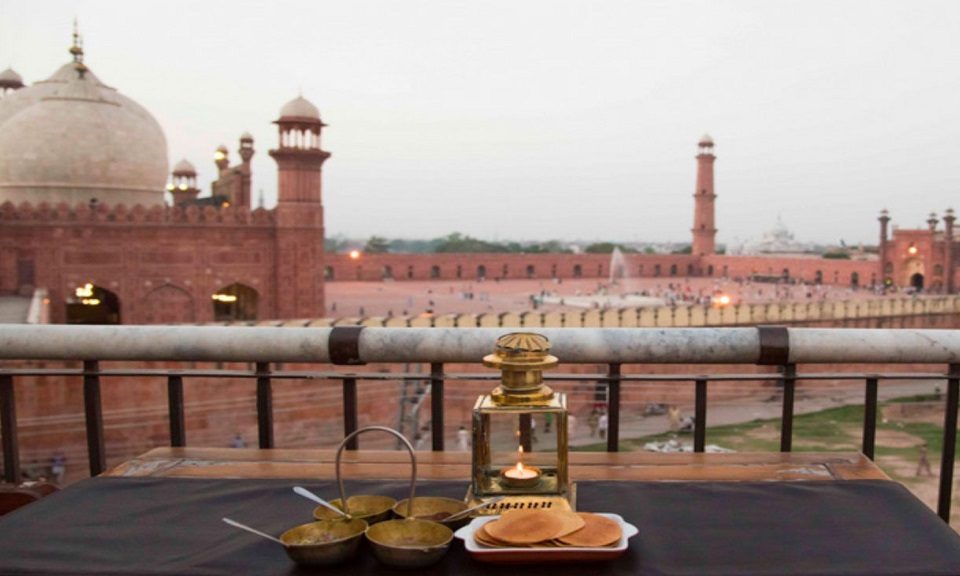 Best places to visit Lahore for couples
The second-most populated city in Pakistan after Karachi is Lahore, which serves as the provincial capital of the country's Punjab province. Lahore is one of Pakistan's wealthiest cities. But the best place for couples, they can enjoy ancient places, different cultured cuisine, parks, and 3 to 5-star restaurants and hotels. It is also one of the country's most socially liberal, forward-thinking, and cosmopolitan towns. Lahore is also the historical and cultural centre of the Punjab province. The city is situated close to the border with the Indian state of Punjab in the northern part of Pakistan's Punjab province.
These are the public places that are built for recreational activities by recalling history, as well as sitting areas. Couples can visit these best places for learning history, knowing ancient cultures, and also enjoying each other's company by visiting the places that have been specifically built for the public.
The Best places for couples in Lahore
Lahore fort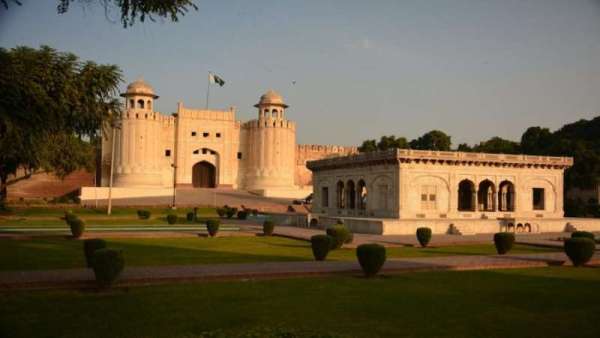 In the Pakistani city of Lahore, there is a fortress called the Lahore Fort. The castle occupies a space larger than 20 hectares. It has 21 noteworthy monuments, some of which were constructed during the reign of Emperor Akbar. With additional extensions made under the Mughal and Sikh dynasties. The Lahore fort also has the best places:
Sheesh Mahal
Alamgiri Gate
Naulakha Pavilion
Moti Masjid
This is the best place for couples in Lahore for photography. Couples can enjoy the green lawns and ancient beautiful architectural background of a memorable time. It is situated at the northernmost point of the walled city of Lahore. The greater Iqbal parks. It closes at 5 P.M.
Checkout Our Visit Packages
Shalimar Bagh
Lahore, the former capital of the Mughal Empire, is frequently referred to as the "City of Gardens" because of the abundance of parks, gardens, and picnic areas throughout the city. A beautiful, big, green area with grassy areas and beautiful scenery that calms the mind and heart, especially for couples.
Shalimar Bagh contains waterworks and beautiful four hundred and ten fountains in Hauz. This place is famous due to its serenity and niches, chini khanas behind fountains. These niches give a fairy tale look when it enlightens with lamps. This bagh is a fully safe and secure area, it is surrounded by markets, near the metro.
Best timing: Every day of the week, between the hours of 8:00 AM and 6:00 PM, you can visit Shalimar Gardens in Lahore.
Kamran's Baradari Pavilion and Jehangir's Tomb
The tomb was constructed in 1637 and is situated in Shahdara Bagh, Lahore, in the lovely province of Punjab in Pakistan. The sole Mughal ruler Jahangir is buried in Lahore, Pakistan, the first Mughal king Babar is buried in Kabul, Afghanistan, and the final Mughal emperor Bahadur Shah Zafar is buried in Rangoon, Burma. The other Mughal kings are largely buried in India. Jahangir stipulated in his will that he be buried in the lovely and beloved Dilkusha Bagh of his wife Noor Jahan.
Couples who want to feel the historical places must visit Kamran's Baradari. It has twelve doors designed to allow the air. This is situated on the bank of Ravi, and different tour operators arrange the boating activity from baradari to head bloke. It is conditional and depends on the sufficient water in Ravi.
Best time to visit: 8:30 A.M to 5 P.M
The Mall Road
The Mall Road, also known as Shahrah-e-Quaid-e-Azam, is a significant thoroughfare in Lahore, Pakistan. The road was constructed under the British Raj with Mughal shrines and kilns lining both sides of the highway leading to the Governor's House. For couples, it is a very scenic walking area. If couples are on their honeymoon, then the best hotels in Lahore are available on The Mall:
Perl Continental hotel
Faletti's hotel
Avari Hotel
Desi Food for Couples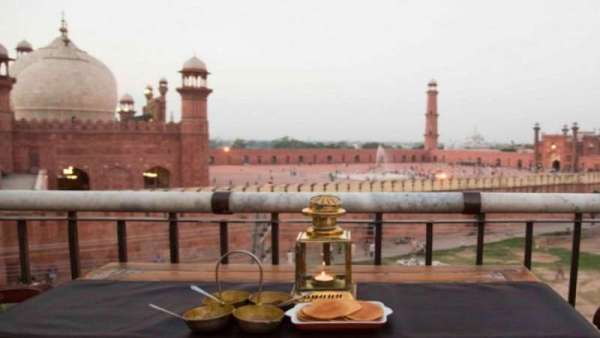 Lahore is the epicentre of Pakistan's diverse culture and cuisine. This city has a unique culture of foods, aromatic halwa puri, payee, nihari for breakfast, biryani, plao for lunch and BBQ, taka tak, and mutton karahi for dinner. This city is fully loaded with famous street foods and other eateries.
Couples who want to tase of Lahore, then they must visit Food Street, Gawalmandi, and Lakshmi Chowk. In Lakshmi Chowk, the Famous Butt Karahi restaurant offers different amazing dishes.
The food street is adjacent to Lahore Fort and Badshahi Masjid. This street is loaded with famous restaurants like Haveli, Yousaf Falooda, and Andaz. From the top floor of Andaz restaurant, you can view Badshahi Masjid, Minar e Pakistan, and Fort. These are attractive locations for couples in Lahore at the night.
Romantic Dinner places for Couples
After the wedding couple wants to celebrate their honeymoon time with amazing memories. A couple discovers a positive change in their relations while devouring a delicious meal. In Lahore, there are many best places to have romantic candlelight dinners with music and a lovely ambience. In these beautiful places, the top five places are:
Top-Notch Restaurant
A gem addition by Jinnah Polo and Country Club. This is the first-ever organic Pakistani restaurant. They got vegetables and fruits from their own garden. In my opinion, the best place for couples.
Amu Restaurant
The beautiful, impressive ambience and quietness of this restaurant make it the best place for dinner with a partner. No doubt, the food quality is impressive. Highly recommended place for couples, situated in Gulberg II.
Cafe Aylanto
An impressive place for candlelight dinners. Famous for beef lasagna, this is much more expensive but justifies the available services. M.M Alam road branch is recommended for couples.
Oak and Suede Restaurant
This is the ideal place if you want to impress your partner. Perfect place for stake lovers, very beautiful ambience with a delicious meal. It is situated on Mehmood Qasoori Road.
 5.      Sumo Restaurant
This is an amazing addition to Gulberg Lahore. The best place for couples, the serene ambiance and music make your dinner just superb. They are specialized in Japanese food.
Shopping Places for Couples
Lahore is the tourist and commercial hub in Punjab. This city contains many places for shopping and street food. Some years ago, Liberty, Shalmi Bazar, Anarkali Bazar, Gulberg, and Model town were famous for shoppers. In recent years, many big malls have opened to the public. Like:
Packages Mall Lahore
Emporium Mall Lahore
Fortress Stadium
The Mall of Lahore