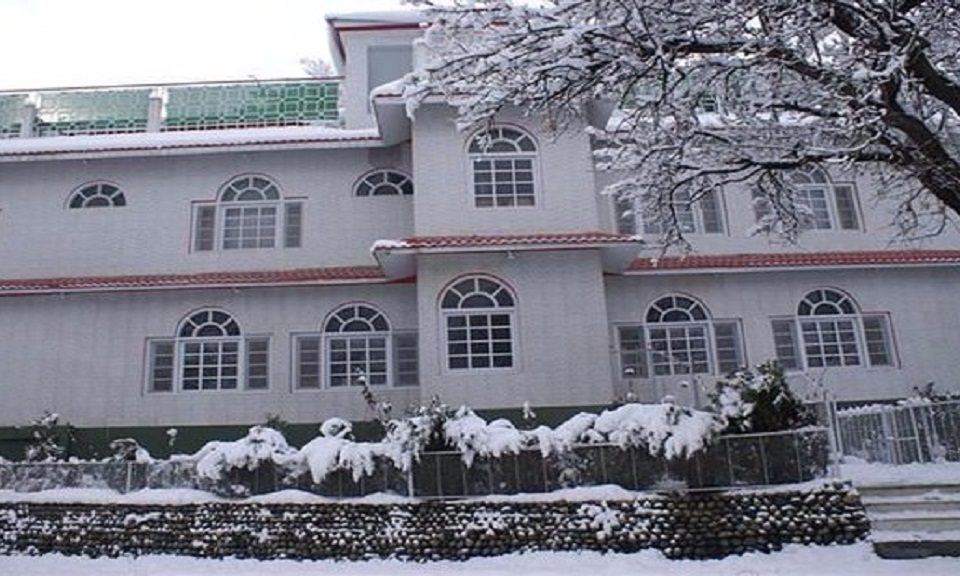 During summer, it is mostly noticed that most hotels and resorts remain packed with tourists from around the country and other tourists from around the world. So, the Hotel Dewan e Khas is the best resort to stay at. At the peak of the season, affordable accommodation is no less than a blessing. Hotel Dewan e Khas is the best resort to stay with family and friends within your reasonable budget.
K2 base camp is 4.1 km and only 10 minutes away from the hotel. It is the best starting and relaxing point for hikers and trekkers. Renowned Sat Para Lake is just 9.7 km distant from Hotel Dewan e Khas. The hotel administration, particularly the owner Mr. Ayyub, is extremely cooperative in advising and guiding the tourists about tourist sites, trekking points, and hiking trails. He has excellent knowledge of the tourist attractions of the area.
The hotel management arranges transport, tickets, and tour guides. Mr. Ayyub suggests the tourist's best restaurants and famous Balti foods. He leaves no stone unturned in keeping the visitors satisfied with the services and facilities of the hotel. The entire staff is hospitable and courteous. Rooms are tidy and clean, along with essential amenities. High-speed Internet, parking, and hot water too are available. Due to frequent power cuts in Skardu, the generator is available in the hotel.
Checkout Our Visit Packages:
Location of Hotel Dewan e Khas Hotel
Hotel Dewan e Khas is located just a 15 minute's drive from the airport city. It is 2.3 miles from Skardu and has accommodation with a restaurant.
Spots nearby the Hotel
This place attracts tourists because of its location. Nearby famous places are as:
Polo Grounds: 500 m
City Park: 2.1 km
Taste Point Restaurant: 850 m
Karakorum inn hotel: 700 m
 Fast-Food Café: 950 m
Skardu Airport: 10 km
Facilities in Dewan e Khas hotel
The management of the Dewan e Khas hotel leaves no stone unturned in keeping the visitors comfortable and satisfied. It provides all the essential facilities keeping in view the modern taste and standards. Hotel administration tries its best to maintain a complaint-free environment.
Airport shuttle
The entire hotel is carpeted
Family rooms & TV lounge
Heating arrangement
Separate smoking area
We can hire the car
Elevator
Beauty saloon
Facilities for disabled visitors
Restaurant in Hotel
Amenities in Rooms
Rooms in the hotel Dewan e Khas are tidy and clean. They contain all the facilities needed for visitors. The room occupiers feel at home.
Room types in Dewan e Khas Hotel
There are various rooms in the Dewan e Khas hotel. They have been designed according to the varied needs and affordability of the visitors. Comfort and privacy are the essential features of all the rooms.
Deluxe Double or Twin Room: 2 single beds. Maximum 2 persons' space. Balcony for sightseeing. Bath Tub in the attached washroom.
Deluxe Single Room: 1 single bed, only 1-person room with a minibar.
Family room with Terrace: 3 single beds, Terrace to view the scenic beauty.
Services at Reception
Currency Exchange facility
Lockers are available
ATM
Concierge
Luggage Storage
Front desk 24-hours
Tickets and Transport desk for Tours
Tour Guides' service
Express / Private Check and Check out
Facilities for Business Community
Business Centre
Photocopy / Fax Machines
Meeting Room
Banquet facility (Extra Charges)
Conference Room (Extra Charges)
Security Arrangements in the Hotel
CCTV outside the Hotel/CCTV in common areas
Fire Extinguishers
Parking Facilities
Valet Parking
Private parking is free
Fitness and Entertainment
Multiple activities like sporting events, adventurous tours, and thrilling physical activities keep visitors of Dewan e Khas hotel well entertained and joyful. Art Galleries (off-site)
Food and Drink
In the dewan e Khas hotel, delicious food of diversified tastes is provided. Special meals can be prepared on demand of visitors. Multiple drinks are also available.
Restaurant in Dewan e Khas
The food presented at the hotel restaurant is quite delicious. The menu is diversified: from Desi to Continental, every item is worth eating. Chinese visitors have lauded Chinese food at the hotel. Local Mountains soup is a must-try item. Desi Herbs prepare it. People who tasted the soup one time aspire to have it again and again.
Cuisine: Chinese, Local, Indian
Family-friendly
Traditional
Romantic Environment
Dairy-Free and Vegetarian Diet options
Lunch/Dinner/High Tea
Languages are spoken at the Hotel
Pets' Policy
No restrictions on pets
Pet basket/Pet bowls/No extra charges for pets
Children's Rules
Children of every age are allowed
Other Information
Extra beds and Cots are available
PKR 200 per person for Cots and Extra Beds
Debit and Credit Cards are accepted here.
Check-In starts at noon.
Check out till 11:00 PM.
For Booking and other queries Phone No: +92 58154 55494
Skardu: Mountaineers' Paradise ON Earth
Skardu, a scenic valley, is located at an elevation of 73000 feet in Pakistan's northern Gilgit Baltistan region. The prime attraction of Skardu is its out-class natural beauty. Along with lush green landscapes, World's famous highest mountainous, freshwater lakes and rivers, waterfalls, and bucolic meadows; it is surrounded by the mighty Karakorum Range. Skardu hosts the second-highest mountain in the world and Pakistan's highest mountain, K2.
Attractions for Tourists:
Katpana Desert
Kharphocho Fort
Satpara Lake
Deosai National Park
Manthokha Waterfall
Kachura Lake
Shangrilla Lake
Shigar Valley
Fairy Meadows
Polo Festival
Best Time to Visit Skardu
The best time to visit Skardu is from April to October.  Because, during these months, the temperature remains between 8-27-degree.  It is the perfect time to enjoy the lush green landscapes of Skardu and escape the scorching heat in other parts of Pakistan. During winter, the temperature is normally 10 C.