Pakistan is a land of captivating beauty and diverse landscapes that have drawn travelers from across the globe. From the towering peaks of the Himalayas and Karakoram to the pristine beaches along the Arabian Sea, Pakistan offers a breathtaking array of natural wonders. Its rich cultural heritage, with influences from various civilizations, adds to the tapestry of experiences awaiting explorers. However, navigating this remarkable country can be a complex endeavor. This is where well-crafted Pakistan tour packages come into play. We are offering best Pakistan travel packages with a carefully planned gateway to the enchanting Land of Pure.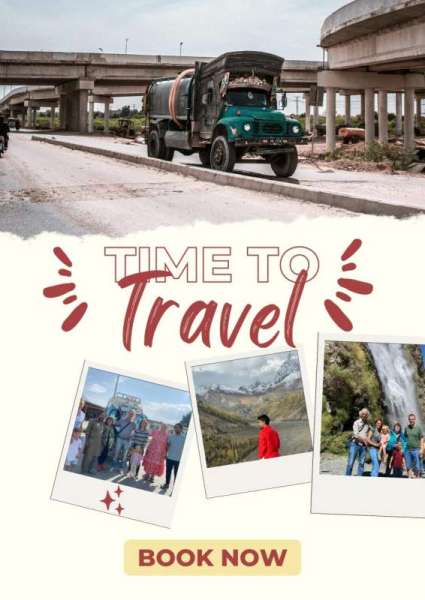 Discovering the Best Pakistan Tour Packages
The journey of discovering Pakistan's hidden gems is made simpler and more enjoyable through thoughtfully designed tour packages. These packages take travelers on a voyage through a land of adventure, culture, history, and culinary delights. Whether you seek adrenaline-pumping escapades among the mountain ranges, a deep dive into Pakistan's diverse culture, or a taste of its mouthwatering cuisine, there's a Pakistan Tour Packages for you.
The Importance of Well-Crafted Pakistan Travel Packages
Well-crafted Pakistan Travel Packages offer more than just convenience; they promise a deeper and more enriching experience. Expertly planned itineraries, knowledgeable guides, and carefully selected accommodations ensure that you make the most of your time in Pakistan. They allow you to explore with ease, knowing that all the logistics are taken care of, leaving you free to soak in the beauty, culture, and adventure that Pakistan has to offer. In this article, we delve into the world of Pakistan tour packages, from adventure-filled journeys to cultural immersions, and offer insights to help you choose the best Pakistan Tour Packages that aligns with your travel aspirations.
Best places to see in Pakistan
The Enchanting Cultural Places in Pakistan
One of the most compelling aspects of Pakistan is its remarkable cultural diversity. With a rich tapestry of traditions, languages, and historical influences, the country offers a captivating journey through time and heritage. From the bustling bazaars of Lahore, where the aroma of spices fills the air, to the serene shrines in Multan, where Sufi mysticism takes center stage, Pakistan's cultural landscape is a treasure trove waiting to be explored.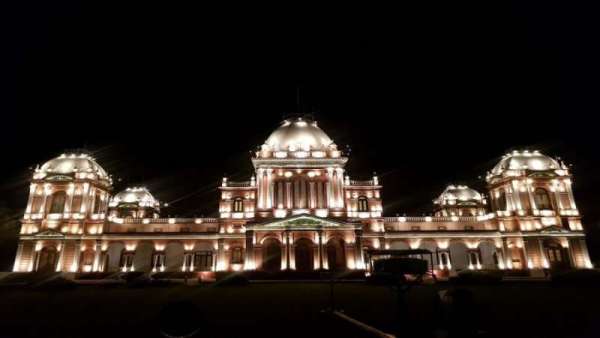 Cultural Exploration through Family Tour Packages in Pakistan
Pakistan tour packages open the door to a world of cultural discovery. These thoughtfully curated itineraries provide travelers with immersive experiences that go beyond the surface, allowing them to connect with the local way of life. From staying in centuries-old havelis to participating in traditional dance performances, these packages offer a unique chance to become a part of Pakistan cultural tapestry.
Cultural Attractions in Pakistan
Several cultural attractions beckon those who are eager to explore Pakistan heritage. The Badshahi Mosque in Lahore, a masterpiece of Mughal architecture, is a symbol of the country's rich history. The ancient city of Mohenjo-Daro, an archaeological marvel, provides insights into one of the world's earliest urban centers. The vibrant Kalash Valley, where a unique pagan culture persists, showcases the diversity of Pakistan's traditions.
Best Cultural Pakistan Tour Packages provide access to these iconic sites and allow travelers to engage with local communities, attend cultural festivals, and savor traditional cuisine. For those who seek more than just a surface-level encounter with Pakistan's culture, these packages offer an immersive and transformative journey through the country's rich heritage.
Pakistan Natural Beauty
Natural beauty of Pakistan
Pakistan natural beauty is nothing short of breathtaking. Pakistan have diverse landscape spans. Pakistan Northern Areas tour packages gives opportunity to explore the towering peaks of the Himalayas and Karakoram in the north and other Pakistan trip packages lets to explore the fertile plains of the Punjab and the serene beaches along the Arabian Sea in the south. This incredible diversity has earned Pakistan the moniker "Land of the Pure," and it's easy to see why.
Exploring Natural beauty of Pakistan
Exploring Natural beauty of Pakistan is a journey into a world of stunning contrasts. From the rugged terrains of the Pakistan Northern Regions, adorned with towering glaciers and pristine lakes, to the lush valleys and forests that carpet the land, the scenic beauty of Pakistan is bound to leave travelers in awe. The country offers a paradise for nature enthusiasts, adventure seekers, and anyone looking to escape into the tranquility of the great outdoors.
Northern Areas of Pakistan
Pakistan boasts a myriad of natural attractions, each with its unique charm. Skardu tour packages have the plan to explore northern areas of Pakistan. Attractions like majestic K2, the second-highest peak in the world, beckons mountaineers from all corners of the globe. The serene Lake Saif-ul-Mulook, with its crystal-clear waters and mythic tales, is a sight to behold. The surreal landscapes of Skardu, with its enchanting Shangrila Resort, offer a glimpse of heaven on earth.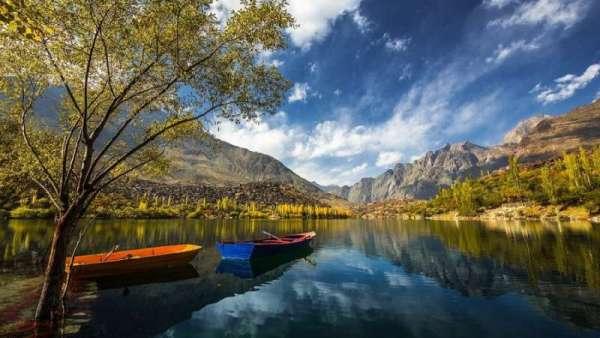 Tour packages in Pakistan lead travelers to these remarkable natural wonders and beyond. Whether you dream of hiking through lush forests, gazing at the starry skies above the Karakoram, or simply basking in the serenity of a pristine lake, Pakistan natural beauty has it all. These Skardu travel packages are the key to unlocking the beauty of Pakistan natural world and to creating memories that will last a lifetime.
Pakistani Historical Places
Historical Place in Pakistan
Pakistan's history is a tapestry woven from threads of various civilizations, dynasties, and empires that have left their mark on the subcontinent. From the Indus Valley Civilization, one of the world's earliest urban centers, to the grandeur of the Mughal Empire and the intricate architecture of the Sikh era, Pakistan's historical narrative is a testament to its rich and diverse past.
Heritage Tours in Pakistan
For history enthusiasts and cultural explorers, Pakistan offers an array of heritage tours that provide an opportunity to travel back in time. These tours delve into the depths of the past, allowing visitors to experience the grandeur of bygone eras and the enduring heritage that has shaped the country.
Must Visit Historic Sites in Pakistan
Pakistan is home to an impressive array of historic sites, each with its unique story to tell. Pyara Skardu travel agency Lahore offer tours to visit the Badshahi Mosque in Lahore, a masterpiece of Mughal architecture, stands as a symbol of the country's rich history. The ancient city of Mohenjo-Daro, a UNESCO World Heritage site, offers a glimpse into one of the world's earliest urban centers. Travel agency Lahore also takes to the Shalimar Gardens in Lahore, are a stunning example of Mughal landscaping and design.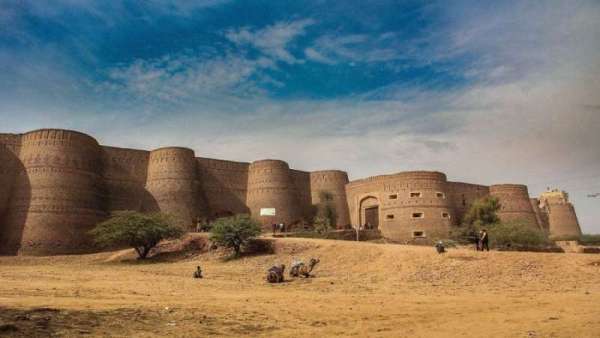 Other Pakistan travel packages have plans for visit of historic gems include the Taxila archaeological site, the ancient ruins of Takht-i-Bahi, and the beautifully preserved Rohtas Fort. Heritage tours in Pakistan provide a chance to explore these iconic sites, delve into the annals of history, and immerse in the culture of this captivating land.
These Pakistan travel packages not only allow travelers to connect with Pakistan's rich history but also offer a deeper understanding of the enduring heritage that continues to shape the nation's identity.
Pakistan Trip Packages with Desi Pakistani Food
Desi Dishes Pakistani
No exploration of a country's culture is complete without savoring its culinary treasures, and Pakistan is a land that offers a tantalizing journey for the taste buds. Pakistani cuisine is a vibrant fusion of flavors influenced by various regions, including Punjab, Sindh, Baluchistan, and Khyber Pakhtunkhwa. The result is a diverse and delectable array of dishes that cater to every palate, from spicy curries to savory street foods.
Pakistan Tour Packages with Desi Pak Food
Culinary tour packages in Pakistan provide a gateway to this delightful world of flavors. These thoughtfully crafted itineraries take food enthusiasts and curious travelers on a gastronomic adventure, offering them the opportunity to explore the heart and soul of Pakistani cuisine. From bustling food streets to traditional family recipes, these tours offer an immersive culinary experience.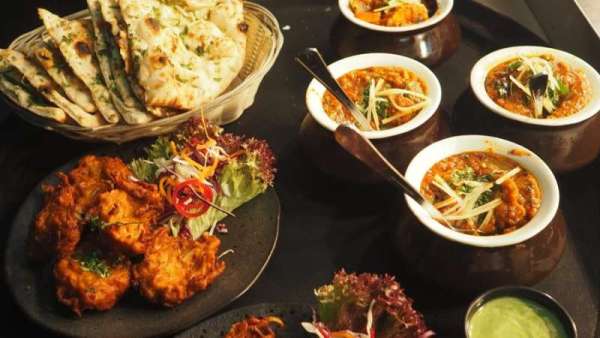 Iconic Pakistani Dishes and Dining Experiences
Pakistan is a treasure trove of iconic dishes and dining experiences. The fragrant Biryani, a rice dish filled with aromatic spices and succulent meats, is a beloved favorite. Seek out the sizzling Seekh Kebabs, a staple street food, or sample the rich and creamy Nihari for a taste of tradition. And let's not forget the tantalizing flavors of Pakistani street food, from spicy Chaat to crispy Pakoras.
Culinary tours in Pakistan offer not just a chance to savor these dishes but also to learn the art of preparing them through cooking classes. They immerse travelers in local food culture, taking them to bustling markets, vibrant spice bazaars, and authentic eateries. These tours are a sensory journey through the heart of Pakistan's culinary world, providing a taste of the country's soul.
Pakistan Northern Areas Tour Packages
Exploring Pakistan Beautiful Places
While Pakistan offers its fair share of iconic attractions and well-trodden routes, it's also a land of hidden treasures waiting to be discovered. For the intrepid traveler, exploring these less-frequented paths can lead to unique and unforgettable adventures. Pakistan's diverse landscapes and rich culture provide the perfect backdrop for offbeat exploration.
Pyara Skardu Adventure Club and Travel Agency in Pakistan
Pyara Skardu Adventure Club and Travel Agency in Pakistan are designed for those who seek to break away from the conventional and immerse themselves in one-of-a-kind experiences. These tours take travelers to remote regions, untouched by mass tourism, where they can connect with nature, culture, and history on a deeper level. From exploring remote mountain villages to embarking on treks that lead to secluded valleys, these adventures promise a unique and personal connection with Pakistan.
Tourist Places in Pakistan
Tourist places in Pakistan are scattered throughout the country, waiting to be unearthed by adventurous souls. These gems include pristine lakes hidden amidst towering peaks, ancient ruins tucked away in dense forests, and communities that have preserved age-old traditions. Travelers on offbeat adventure tours can uncover these hidden treasures, creating memories that few have had the privilege to experience.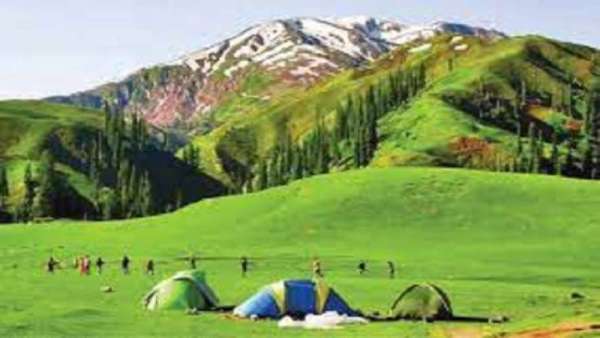 Tourist places in Pakistan whether it's hiking through the Shandur Pass, known as the "Roof of the World," or traversing the high-altitude Deosai National Park, often referred to as the "Land of Giants," offbeat adventure tours in Pakistan promise an extraordinary journey. These tours lead travelers to the less-visited corners of Pakistan, where the landscapes are untouched, the experiences are authentic, and the memories are indelible.
Choosing the Pakistan Best Travel Agency
Factors to Consider When Selecting tourism companies in 
Pakistan
Selecting tourism companies in Pakistan for the right Pakistan tour package is the key to a memorable and fulfilling journey. There are several factors to consider when making this decision, each contributing to the overall quality of your travel experience.
First and foremost, determine the purpose of your trip. Are you an adventure seeker, a history enthusiast, or a culinary explorer? Identifying your interests will help you choose a tour package that aligns with your passions.
Consider the duration and timing of the tour. Pakistan's diverse seasons offer different experiences, so it's important to decide whether you want to witness the spring blossoms in Hunza Valley or the winter wonderland in Murree.
Your budget is another critical factor. Tour packages vary in terms of pricing, so it's essential to find one that suits your financial plans without compromising on quality.
Tailored vs. Pre-Packaged Pakistan Tour Packages
When it comes to Pakistan tour packages, you have the option to choose between pre-packaged tours and tailored ones. Pre-packaged tours are ready-made itineraries that cater to a broad audience. They offer a structured experience with set destinations and activities. On the other hand, tailored tours can be customized to your preferences, allowing you to choose specific destinations and activities. Tailored tours offer greater flexibility and the opportunity to create a unique journey.
Ensuring the Best Experience with
Pakistan

best travel agency for Your Interests

To ensure the best experience for your interests, it's advisable to do thorough research. Look for reviews and recommendations, and reach out to tour operators to clarify any questions or concerns you may have. Choose a tour that not only covers your areas of interest but also aligns with your expectations in terms of comfort and adventure level.

By considering these factors and making an informed decision, you can select the ideal Pakistan tour package that promises a travel experience tailored to your desires, resulting in memories that will last a lifetime.
Practical Planning for Pakistan Tour
Booking, Timing, and Budgeting for Pakistan Tour Packages
When preparing for your Pakistan tour, practical planning is essential to ensure a smooth and enjoyable journey. Begin by booking your tour well in advance, as popular packages tend to fill up quickly. Consider the timing of your trip, keeping in mind the seasons and the specific experiences you desire. Spring and autumn are popular for pleasant weather, while winter brings a unique charm with snow-covered landscapes. Summer is the ideal time for high-altitude adventures.
Budgeting is a crucial aspect of your trip. Pakistan offers a wide range of tour packages, from budget-friendly options to luxurious experiences. Plan your budget carefully, factoring in not only the cost of the tour but also additional expenses like flights, accommodation, meals, and personal expenses.
Visa and Travel Documentation for Pakistan Tour Packages
Before embarking on your Pakistan tours, ensure that you have all the necessary travel documentation. Visitors to Pakistan typically require a tourist visa, which you should apply for well in advance. Check the latest visa requirements and ensure that your passport has sufficient validity for your entire stay. Keep copies of essential documents such as your passport, visa, and travel insurance in a separate, secure location.
Packing Tips and Essentials for Pakistan Tour Packages
Packizg for your Pakistan tour requires careful consideration, as the country's diverse landscapes and activities demand a variety of clothing and gear. Essentials include comfortable clothing suitable for different weather conditions, sturdy walking shoes, a good quality backpack, and a first-aid kit. Given the high altitudes and strong sun in some regions, don't forget sunscreen, sunglasses, and a wide-brimmed hat.

If you plan to explore the northern mountainous regions, pack warm clothing, as temperatures can drop significantly, even in summer. Keep in mind that power outages are not uncommon, so a portable charger for your devices is also a handy addition to your packing list.
By covering these practical aspects of planning, you'll be well-prepared for your Pakistan tour and can focus on enjoying the remarkable experiences that await you in this captivating country.
Pakistan Travel Packages
Sustainable Tourism in Pakistan
As travelers, our journey through the breathtaking landscapes of Pakistan comes with a responsibility to ensure that the natural beauty and cultural heritage we admire are preserved for generations to come. Sustainable tourism in Pakistan is an essential component of this effort. It focuses on minimizing the environmental impact of travel, supporting local communities, and promoting ethical practices that benefit both the traveler and the destination.
Eco-Friendly Practices in Pakistan Tour Packages
Many Pakistan tour packages are now embracing eco-friendly practices as a core principle. These practices include minimizing plastic waste, conserving energy, and encouraging responsible waste disposal. Tour operators are increasingly partnering with accommodations and transportation providers that adhere to sustainable guidelines. This ensures that your journey through Pakistan's stunning landscapes is as eco-friendly as possible.
Supporting Local Communities Pakistan Travel Packages
Tourism can be a powerful tool for uplifting local communities and promoting socio-economic development. Pakistan tour packages that incorporate community-based tourism initiatives enable travelers to directly engage with local communities. From staying in homestays in remote villages to buying handicrafts from local artisans, these packages help support livelihoods and preserve traditional ways of life.
By choosing sustainable Pakistan tour packages, travelers not only enjoy a responsible and guilt-free journey but also contribute to the long-term preservation of the country's natural wonders and cultural heritage. This sustainable choice ensures that the enchanting beauty and rich traditions of Pakistan continue to captivate and inspire generations of explorers.
In the grand tapestry of travel, Pakistan stands out as a destination of boundless allure and captivating diversity. Our journey through this remarkable country, enriched with cultural treasures, natural wonders, historic gems, culinary delights, and offbeat adventures, has unveiled the many faces of Pakistan.
From the towering peaks of the Karakoram Range to the serene shores along the Arabian Sea, Pakistan's landscapes range from rugged to serene, providing a spectacular backdrop for an adventure of a lifetime. Its rich cultural heritage, with influences from various civilizations, offers a mesmerizing insight into the country's past and present.
As we conclude this exploration of Pakistan's tour packages, we encourage you to embark on your own adventure through this enchanting land. Whether you are an adrenaline junkie, a history buff, a foodie, or a seeker of offbeat experiences, Pakistan has something remarkable in store for you.
Choose your tour package wisely, considering your interests and preferences, and be part of the responsible traveler movement that supports sustainable tourism. Thoughtfully crafted Pakistan tour packages ensure that your journey is seamless, immersive, and filled with extraordinary memories that will last a lifetime.
So, pack your bags, choose your path, and set out to discover Pakistan through the lens of a thoughtfully crafted tour package. The beauty of Pakistan and its many faces await your exploration.