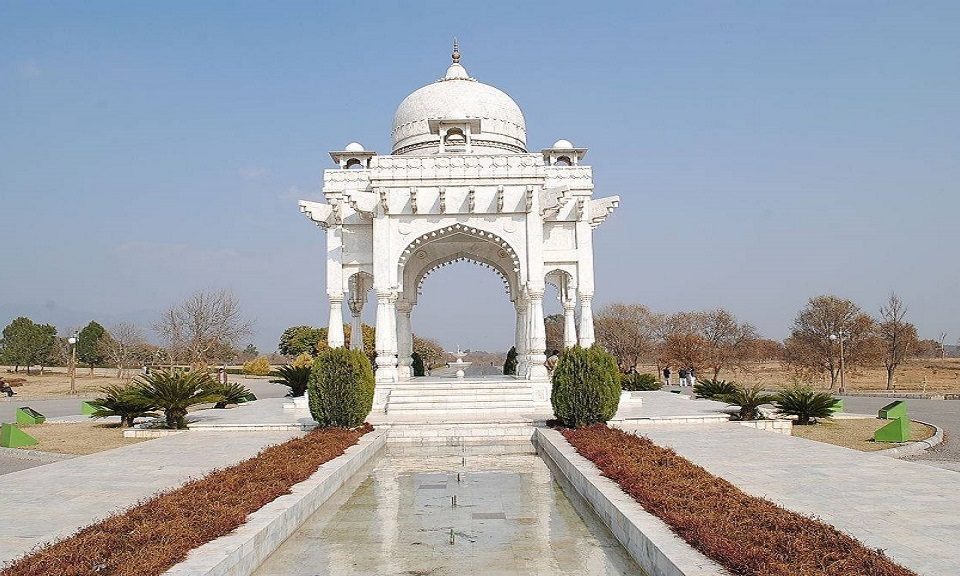 Fatima Jinnah Park
Islamabad, the capital of Pakistan, was ranked one of the most beautiful capital in the world in 2015. Islamabad has political offices like the senate and parliament of Pakistan. In this city, you can find many beautiful places to spend your leisure time. It is located before Margalla hills, which are the foothills of the Karakoram range. The best-planned city of the Pakistan with least populated, least polluted, and green city. Islamabad offers equal opportunity to every age human to spend memorable holidays.
You can also check:
Because of its attractive jogging paths and children's park, Fatima Jinnah Park, also referred to as Capital Park or F-9 Park, attracts a huge number of foreign and domestic tourists from all across the country. The enormous acreage of Fatima Jinnah Park is largely covered by nature, with a few man-made monuments dotting the landscape. Except for a few sections near residential neighborhoods, most of the park is virtually a wildlife sanctuary.
The park is surrounded by a steel fence and has entrance doors at regular intervals, albeit only a few are regularly open and used. A footpath runs alongside an additional area of land outside the fence. Within the park, there is a well-kept network of footpaths, as well as a clean lawn and a few statues.
Location
Fatima Jinnah Park, commonly known as Capital Park or F-9 Park, is a public recreational park in Islamabad, Pakistan that encompasses the entire Sector F-9. It is roughly 6.1 kilometers or 15 minutes by vehicle from Islamabad to Fatima Jinnah Park.
History
It has 304 acres and is somewhat smaller than New York's Central Park. It was created and dedicated in 1992 by Michael Japero. It was named after our Madr-i-Millat Mom of the Nation Mohtarma Fatima Jinnah, Quaid-e- Azam younger sister. This incredible park was eventually designed by the great architect Michael Japero and took 5 years to finish. It covers 750 acres. For $4.8 million, F-9 Park turned to solar energy in 2017, with 3,400 solar panels placed on an area of approximately five acres within the 750-acre park.
These panels have a capacity of 0.85 megawatts and a backup facility for powering street lights. Metropolitan Club was designed by renowned architect Nayyar Ali Dada. The state-of-the-art facility, which spans 22 acres and has a covered area of 265,000 square feet, includes a main entrance lobby, atrium, cigar lounge, etc. The Metropolitan Corporation Islamabad (MCI) has opened a Metropolitan Club at F-9 Park, which is an excellent addition to the federal capital's recreational and amusement facilities.
Deputy Mayor Islamabad Syed Zeeshan Ali Naqvi said APP that MCI was committed to improving the infrastructures of healthy recreational, amusement, and entertainment amenities in the city.
Leisure Arena
Originally called Super Zone, this site was restored and reopened on December 21, 2019, as Leisure Arena. It has a sporting zone with a full-length gym, swimming pool, and tables tennis and snooker tables. The facility also has bowling, laser tag arcade games, and other games, as well as swift food and dining places and shops selling apparel, DVDs, and other products. The Pakistan Supreme Court ordered the closure of a McDonald's fast-food hotel and other clubs, including an Aeromodelling Club, which were operating inside F-9 Park.
These establishments, however, are still open as of 2022. F-9 Park Islamabad is an entire family-oriented recreational park that is covered with plenty of green grass, plenty of pretty flowers around, a couple of pools of water, a man-made statue, moving and jogging tracks, chairs benches, cycling, bowling area, an arcade games, tuck shop, laser tag, a tiny shopping area, and innumerable other amenities can be identified inside the park.
However, most families with children, couples, and students come here in the evening to experience Islamabad's nice weather, which is always cool and tranquil in the evening and at night. Fatima Jinnah Park Islamabad's major viewpoint is the picturesque Margalla Hills, which can be seen from this park.
Public area
Only a few portions of Jinnah Park are man-made, with active clustering of buildings, while the rest of the park is rarely visited by humans. The wide spaces of the park are popular for recreational strolling and outdoor activities. They are occasionally used for driving instruction. Within the park, the following man-made structures can be found.
Main gates
Because the park is surrounded on all 4 corners by a steel fence, access is only allowed through gates, at a minimum one of which is located on each side. There are four distinct gates. The above-mentioned gates are linked by a subnet of jogging tracks. There is also a mosque, parking space, and public restrooms at each entry.
Future planning
The Capital Development Authority (CDA), which oversees the park, has big aspirations for the area, which has been dubbed the "sleeping heart" of Islamabad. The construction of the park is becoming more urgent now that the inhabitants of Islamabad are becoming increasingly interested in recreational activities. Streams, rocks, aquariums, and fountains are part of the CDA's planned design direction for the park.