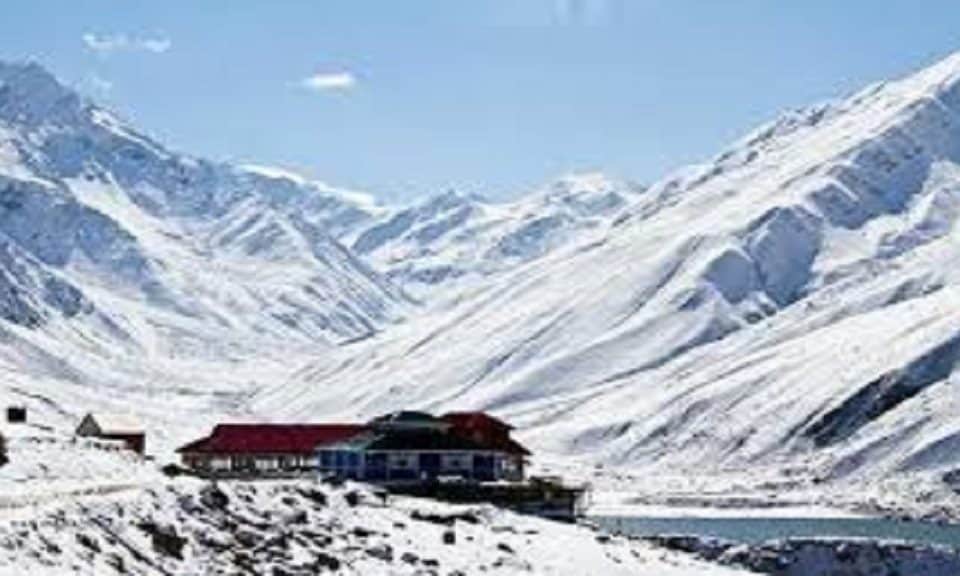 Skardu is the epicenter of natural scenery and beautiful places. It is a place worth spending on weekends and holidays. One visiting the Skardu surely needs perfect accommodation and food. Hotel One is the best place to enjoy the holidays peacefully. It is a 4-star accommodation resort. Visitors, because of its excellent services and facilities, highly praised and recommended the hotel.
Hotel One Skardu Location
Hotel One is on Airport Road, Gamba, near Benazir Bhutto International Airport, Skardu. It is 2 km away from the airport; just within walking distance. By taxi, tourists can reach the hotel in 7 minutes from the airport. Public transport too is available.
Nearby attractions and places
Polo Ground = 10 km
City Park = 11 km
Snowland tricks, Tours and expedition = 1.8 km
Buddhistst Trail, a Religious Site = 1.8 km
Skardu Fort = minutess' drive
Qatal Gah = 3 minutes' drive
Italian K2 Museum = 4 minutes drive
Bed Room's details and facilities
The rooms of Hotel One are comfortable and spacious. One feels as if he is at home. They ensure the privacy of the visitors. Satisfaction and comfort of visitors are the core purpose of hotel management. They provide essential facilities of all types in the rooms. I consider the room service of Hotel One Skardu exemplary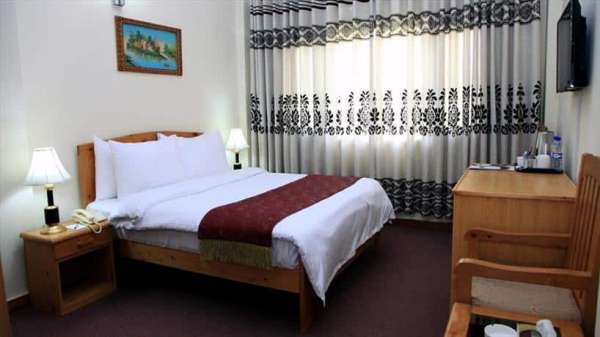 Main Features:
Family rooms
Non-smoking rooms
Suites
Meeting rooms for the business community
Smoking rooms available
Deluxe Double Room
1 large double bed/ Or 2 single beds
Private Bathroom
Other Room Facilities
Air-conditioned rooms
Blackout Drapes / Curtains
Iron
Dressing Table
Writing Desk
Phone
Cupboard
Slippers
Soundproofing
Coffee / Tea Maker
Minibar
Free Wi-Fi in all rooms
Socket near the bed
Kitchenette
Refrigerator
Microwave Oven
Electric Kettle
Television with cabal network
Neat and clean bedsheets and blankets
Drinking water (Extra Charges)
Exemplary Room Service on short notice
Bathrooms of Private Rooms
The washrooms of Hotel One are neat and clean. One does not feel irritation while using them.
Toilet Paper
Free shampoo, toothpaste, soap
Towel
Washroom Slippers
Hot water
Functioning showers
View from the Rooms
River View
City View
Mountain View
Hotel Garden View
From the hotel rooms, we see the beautiful garden of the hotel. When the sun shines, the blossomed flowers of the garden offer a striking view. Similarly, the river flowing by the side of Hotel one, with its fresh blue water, generates melodious music. The river presents an amazing view, particularly during sunsets. The mountains of Skardu with tall peach and apricot trees, and abundant greenery, also can be viewed through room windows and terraces. We can also see Skardu city from the hotel rooms.
Checkout Our Visit Packages
General Facilities at Hotel One
The prime aim of Hotel One is the provision of a luxurious and home-like environment for its visitors. The management leaves no stone unturned in facilitating the visitors. The owner of the hotel Mr. Zahid Pervaiz and his efficient Daughter approach the visitors and enquire about service delivery. The owner lives in a hotel and remains conscious of customers' issues. The manager of the hotel too is an amicable person. He often presents gifts to visitors and their kids. Moreover, the entire staff is quite hospitable, caring and sincere to visitors. They are ready to cater to the demands of visitors all the time. They do not compromise cleanliness and hygiene. People who visited Hotel One, highly recommend it for holiday with family and friends.
24 hours Front Desk
Warming welcome by Staff at Skardu Airport
Luggage Storage
Restaurant
Free Wi-Fi in all public areas
Free of cost parking, but if the space is available (reservation is necessary)
Flat-screen TV
Telephone
Ironing Service (Extra charges)
Laundry service (Extra charges)
Dry cleaning facility
Daily House Keeping
Banquette Facility
Free transportation facility for airport
The public area of Hotel One
Elevator
No smoking in a public area
No-smoking floor
Outdoor Garden with relaxing chairs
Lush Green Lawns with Apple trees
Seating area
Business Centre with Meeting Room
Front Desk Services
24 hours reception and facilitation to visitors
Front desk safe deposit box (Extra Charges)
Provision of tickets and transportation service to visitors in case of the tour to a place
They provide the facility of the vehicle with driver at reasonable rates
Luggage storage facility
They gave invoices to visitors
Dining Services
Complimentary Breakfast
Lunch
Dinner
Gala Dinners are arranged on visitors' demand
Awesome Qawali Night and Bonfire along with dinner
Yak Karahi of Hotel one is extremely tasty
Live Barbe Que
The cuisine is generally Asian.
The food in the hotel one is delicious and outstanding. Although a little costly, it is the best in quality. The food is completely Hygienic and healthful. They prepared meals and food of every type on visitors' demand. They also arranged galas and special dinners. The hotel staff is very cooperative. A restaurant named 'Kafe One' on the premises of the Hotel offers valuable food to the visitors.
Rules of the Hotel
Check-In and Check Out
Check-in and check-out are very smooth in Hotel One.
No age restriction for Check In
2 adults can stay in one room
Check-In starts at 2:00 PM.
Visitors have to show photo identification and Credit Card at Check-In time.
Visitors can check out
Until 12:00 AM
According to visitors, group checkout of even 30 people is extremely smooth and peaceful
Payment Options
Visa and Master's cards are accepted (either debit or credit)
The hotel may hold some amount prior to arrival of the customer.
Pre-payment and cancellation criteria vary according to accommodation type.
Children's Rules
No age restriction for children
Children Above 10 are considered adults
Extra bed is provided, and it costs 2,000 per person
A cot isn't available
Extra beds are conditioned with availability
Pets
Prior permission is essential in the case of pets.
Languages
Contact Details
For booking and other queries please contact +92(336)6675558
Why tourists should visit Skardu?
In Gilgit Baltistan, Skardu is at the merging point of the Shigar and Indus Rivers. Four of the World's 14 Eight-Thousand peaks are in Skardu. Therefore, trekkers, mountaineers, and tourists rush towards it from every corner of the world. Besides, Deosai National Park, scenic Lakes, and historic Forts of Skardu too, attract tourists. It is famous for delicious peaches, apricots, apples, and pears.
Best places to visit in Skardu
Satpara Lake
Shangrila Lake
Katpana Lake
Shigar Valley
Shigar Fort
Kharpocho Fort
Buddha Rock Carvings
Kachura Lake
Souqoq Valley
Manthal Buddha Rock
K-2 Basecamp
Hussain Abad Waterfall
Best time to visit Skardu
Winter is harsh in Skardu. The perfect time to visit the Skardu is between April-October. During these months, the temperature remains between 8 to 27 Celsius.