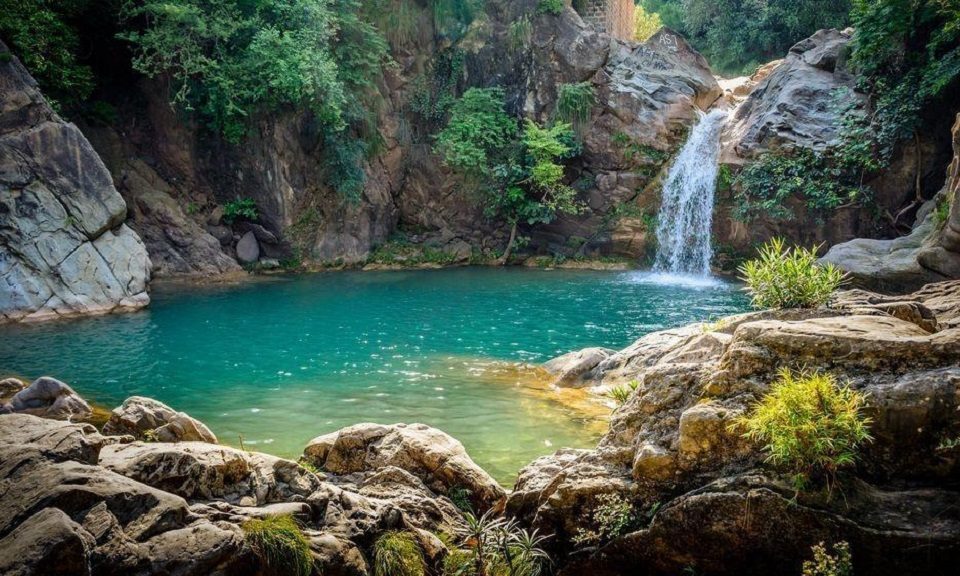 Neela Sandh is a magnificent blue-water pond. This is a breathtaking place. It received its name because of the watercolor of the pond, as the water reflects blue color. Transparent and immaculate water sparkling under the daylight add more fascinating beauty to the view.
This beautiful and glorious view lake is located on Lehtrar road. It is a small waterfall that has a clear, bluish water stream. It is about 43-44 KM away from Islamabad. The local government has placed signs throughout the route, helping newcomers reach the proper destination. Unfortunately, not much history is recorded of the local land or the people who inhabit it, and that may be something that the future tourist plan should include.
This is the nearest waterfall and adjoining natural swimming pool to Islamabad. Its depth varies from 25 to 80 feet deep. This waterfall provides eye-catching views. Its surroundings are lush green and full of tall trees. Moreover, its crystal-clear blue color water is a beautiful and fascinating addition to the scenery. The Neela Sandh is a semitropical picnic spot where the weather changes depending on the season.
For example, during the summer months of May to August, the average temperature can range from 20° to 37°. Similarly, during the winter, which lasts primarily from November to January/February, the average temperature can range from 3° to 8°. As a result, Neela Sandh is a place where rainy days occur on occasion.
Checkout Our Visit Packages
Neela Sandh Hidden Jewel for Tourists
No doubt, this place is a splendid picnic spot near Islamabad, but many people, even residents of Islamabad, do not know about the jewel of Pothohar. Many new tourists are taken aback by how close this picturesque spot is to Islamabad, and how easily they can access it. This place provides unlimited opportunities for cliff divers and swimmers. The route is full of eye-catching views, beautiful landscapes, and rolling hills, making the journey enjoyable. The path to the waterfall is located near the main road, with a proper pathway to aid visitors. If you feel hungry while enjoying, there is a tiny canteen where you can get tea and beverages. Neela Sandh is a unique waterfall and the best place for enjoyment, with a mesmerizing view. You can also make arrangements to bring additional things to enjoy live barbeque here.
Best time to visit Neela Sandh
When it's too hot in Islamabad / Rawalpindi in the summer, Neela Sandh water pool is a great place to go diving in cold, clear water. The location is quite adventurous for keen explorers. The main activity is swimming, which takes place here, along with some cliff diving. Life jackets are available here in the parking, without life jackets it is a very dangerous place for swimming. Indeed, it is a very pleasant place to spend the whole day, but it is recommended that if you are new to swimming, do not take any risk swimming here as the pond is 80 feet deep. Please don't forget to wear a life jacket and please avoid any kind of stupid bravery or misadventure.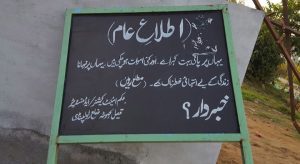 Because nobody can bring your lives back at any cost. At the back of the pond is another waterfall, where the water rushes faster. However, many do not go there as it is very difficult to access, as it requires one to cross an uneven and slightly dangerous slope.
Although Neela Sandh is rightfully gaining popularity due to its scenic views and untapped beauty, efforts to promote this location for tourism must consider the needs of the locals, as well as the importance of preserving the waterfall's pristine beauty by preventing littering in this area. Neela Sandh is a must-see location because its peace and tranquility can be found nowhere else but here. The area has piqued the interest of many tourists and visitors. Without a doubt, Neela Sandh is one of Pakistan's most fascinating locations. The site has a distinct style that makes visitors feel relaxed and close to nature.