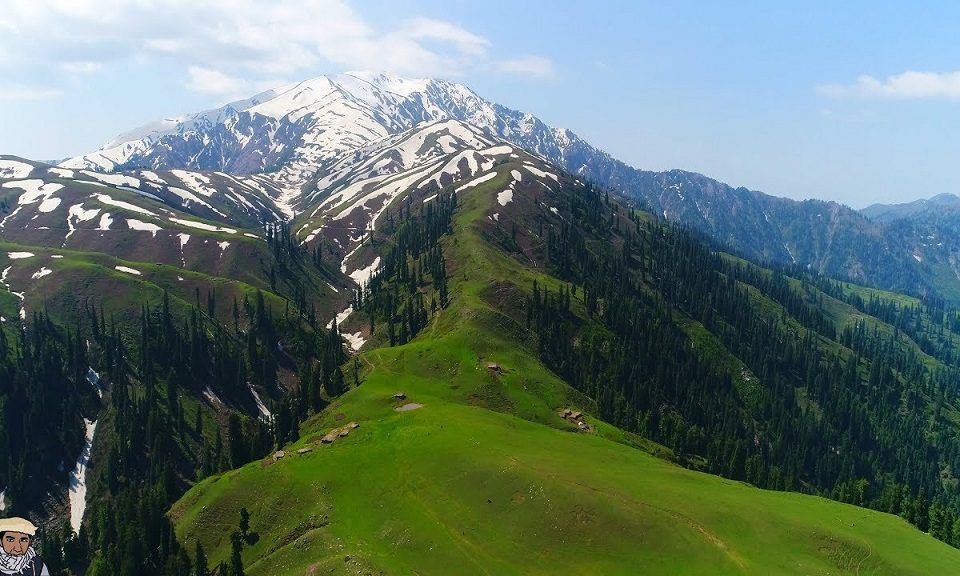 Shogran, a lovely plateau, is encircled by spectacular panoramas. The primary tourist destinations in Shogran are Siri Paye. Paye in the Hindko language means "high brushing ground." At 2800 meters above Shogran level, Paye is a beautiful green knoll. Siri Paye is a fortified meadow in the north. It is typically remote because Siri Paye is harder to get to than Galiyat. Due to Siri Paye's rocky landslides, steep slopes, small routes, and winter snow, its natural beauty has been preserved. Paye blossoms in the spring with a backdrop of the snow-capped Makra Peak.
The Paye becomes a clear-cut end-of-week objective from Pakistan's capital. It transforms into a vast snow glade in the winter. The word "Siri" means "lake," and this particular lake is situated in front of the Paye glades. During the winter, Siri becomes cemented and may be walked on. Siri Paye is close to the stunning hill towns of Shogran and Kaghan Valley.
Checkout Our Visit Packages
The lake is situated 3,058 meters (10,032 ft) above sea level in the Khyber-Pakhtunkhwa province. A freshwater lake with crystal-clear water sits in the middle of the grassland. Makra Peak, Malika Parbat, and Musa ka Musalla, which is a habitat to untamed yellow and lavender flowers, surround Siri Paye.
A slope station called Shogran Siri Paye Meadows is situated on a green slope in the Kaghan Valley in northern Pakistan, rising to a height of 7,749 feet above sea level. It is a lovely slope station with a wide-ranging view of Makra Hill and Musa Ka Masala. A typical winter snowfall there is 3–4 feet. This location, which is furnished with all modern conveniences and opulent hotels, is a favorite tourist destination year-round.
En route from Kiwai to Shogran, there is a risk of a landslide as well. Shogran might grow to be a highly well-liked tourist site if its access is secure. According to rumors, the Jeep Mafia won't let the road be improved in any way.
Siri Paye Location
Shogran is a natural wonder in stunning Northern Pakistan, perched 2,362 meters high on the lush plateau of the Kaghan Valley. The distance to Balakot, the first settlement in Kaghan Valley, is about 34 kilometers. Islamabad is separated from the metropolis by a distance of about 225 kilometers. Shogran is mostly a tourist town, hence hotels make up the majority of the major structures here.
Best Access
A good time to visit Shogran is in the summer and winter (although there is only one hotel that is open in winter). Every year, the busiest time is between June and August. During this time, the atmosphere is mainly nice. Between Rs. 3500 and Rs. 4,000 is the jeep price or charge from Shogran to Siri Paye Meadows. The road leading to the Siri Paye Meadows is rough and in poor shape. Due to the muddy track, the route is extremely hazardous during the wet season. The travel time from Shogran to Siri Paye Meadows is roughly one hour.
From Kiwai, Shogran can be reached by jeep, though many people have tried and failed to drive their cars there. Additionally, it would not be a good idea to drive a damaged car in order to save just a few thousand rupees. Jeeps are inexpensively available in Kiwai, where you may even park your own car when renting Jeeps for Shogran
Weather in Siri Paye
From a high of 20 °C (68 °F) in the afternoon, the temperature drops to 3 °C (37 °F) at night. Sometimes hailstorms that are brought on by monsoon winds occur along with storms. Sometimes, visitors experience mobility issues. Thunderstorms and strong rains can make it difficult for visitors to move around while keeping them cool. Warm clothing is suggested due to the chilly nighttime temperatures. The valley is entirely covered in snow throughout the winter months.
Activities in Shogran
The summers are very hot and pleasant at Shogran. The greatest places to visit in Shogran are pine parks and woodland getaways. Stunning panoramas of the snow-capped mountains may be seen from the highest points in the Kaghan Valley, including Merka Peak (3885m), Musa Ka Musalla (4419m), and Malika Parbat (5290m). It is simply beautiful. The image has a heavenly quality thanks to the solitary setting.
You may unwind and revitalize your spirit in Shogran, an ice palace. Huge mountains and pure white ice fields reflect the sun's rays on the landscape. From the peak, there is a fantastic aerial view. Awe-inspiring are the lovely blue sky, nice snow, and verdant forest.
For couples looking to escape the noise and bustle of big cities, Siri Paye is similarly calm. Another lake, Lake Paye, offers horseback riding opportunities for visitors. At a height of 2380 meters above the Shogran Plateau, Siri Paye is also a lush, productive meadow. It is similarly serene for couples looking for peace away from the bustle of bustling cities. Horseback riding options are available for visitors at Lake Paye, another lake.