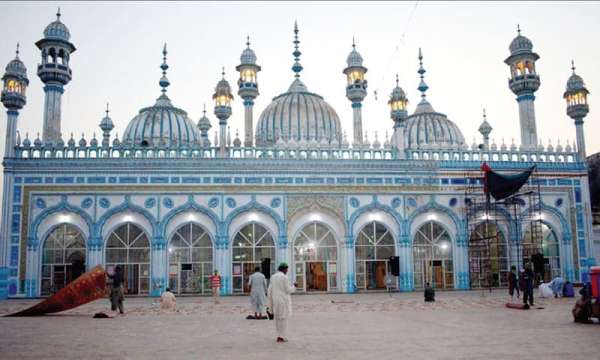 Best places to visit in Rawalpindi
The beautiful city of Islamabad is adjacent to Rawalpindi. The cities of Rawalpindi and Islamabad are known as "twin cities" because of their close social and economic ties. In terms of size, Rawalpindi is Pakistan's fourth-largest city after Karachi, Lahore, and Faisalabad.
There are some incredibly alluring attractions in this crowded city. Islamabad is a well-planned and neat and clean city, whereas in Rawalpindi you can expect heavy traffic, dirt, and narrow roads. There are many places to visit in Rawalpindi which are so well known that tourists from around the world as well as local tourists visit them.
Informally referred to as "Pindi," Rawalpindi is a city in Punjab's northern area. It serves as the home base for numerous businesses, manufacturing facilities, and the military's central command of Pakistan's armed forces. Rawalpindi is renowned for its pleasant weather with lots of rain, mountainous terrain, and fertile valleys that are explored by Mountain Rivers.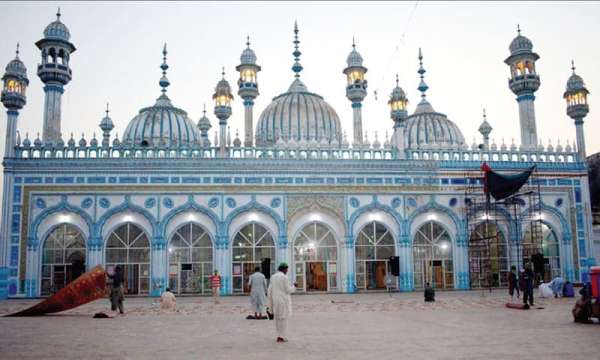 Best Places in Rawalpindi:
Jinnah Park
There are numerous attractions there for visitors of every age. Here, the beautiful, green grass is truly unmatched in its length. A dedicated children's play area, springs, lawns, natural flowerbeds, and a jogging trail that extends past the boundary wall are all features of Jinnah Park. There are also play areas because of how big it is. This public space is a favorite destination for kids and families seeking entertainment.
Location: Jinnah Park, a lovely park located on Jail Road, Rawalpindi.
Best hotel: To your great delight, this park offers recreational opportunities both inside and nearby, including a McDonald's restaurant, Diva restaurant, and Cinepax display.
Checkout Our Visit Packages
Ayub National Park
Ayub National Park is the most magnificent and expansive park in Rawalpindi, even though there are numerous parks in the city. It has attractions including a stream, hills, a zoo with plenty of beautiful birds, and many different wild creatures inside the Park.  It is a destination in Rawalpindi for friends and family. Additionally, it provides the ability to rent boats on the lake at a reasonable price for personal amusement. For kids' entertainment, this park offers a variety of slides, swings, and other features.
Location: It is a national park situated along the Grand Trunk next to the former White House in Rawalpindi, Punjab,
Best places to visit: Zoo, Snake House, Army Museum, Booting, Fishing, Play Areas, Clubs, Cricket, and Football are the most attractive places.
Saddar Bazar
It offers all the selection and possibilities you need to satisfy your urge to shop. On particular days, items are shown at the bazaar and sold for a very low price. The most adaptable, modern, and easily accessible market in Rawalpindi is Saddar Bazar.  Saddar Bazaar is home to trustworthy, aesthetically pleasing businesses, banking institutions, kid-friendly residences, and a few playgrounds.
It is one of the most popular shopping destinations in Rawalpindi and is located in the Cant neighborhood. It is located close to Marker Chowk, where you can find sizable retail malls and reasonable prices for both middle-class and affluent people. On one side, it connects to the major road, on the other, to the urban center, and on the third side, to the railway station.
Rawalpindi Cricket Stadium
Because cricket is such an important sport in Pakistan, it is impossible to ignore the importance of this stadium when in Rawalpindi. About 25,000 spectators can be accommodated at Rawalpindi Cricket Stadium. In 1993, the stadium's first game was held there. The popular menu street of Rawalpindi, one of the top sites to visit in Rawalpindi, is attached to the Rawalpindi cricket sports arena.
Location: the only international venue in the twin cities, is located on double Road just in front of Iqbal Park, Rawalpindi.
Raja bazaar
Last but not least, Rajah Bazaar is a well-known and incredibly busy location in Rawalpindi. In comparison to other places, practically everything is available here at a significant discount. The fact that this bazaar is constantly congested with people, particularly in the late afternoon when there are far too many people trying to buy necessities, is disturbing. In the vicinity of Raja Bazar, other famous markets are located like China Market, Moti Bazar, etc.
Location: It is situated very close to Fawara Chowk, Rawalpindi.
Famous food: The chart and dahi-bally in this bazaar, which you can get on the streets in little carts, are also extremely noteworthy.
Rawal lake:
The area surrounding the lake has been landscaped with gardens, picnic areas, and quiet walkways, as well as flowering trees. On the lake, there are opportunities for tourists to engage in water sports like canoeing, rowing, and sailing.
Location: Rawal lake separates the national park's Margalla Hills, Bani Gala, and Village Malpur, divisions.
Activities: Visitors can be boating, fishing, diving, and picnicking here.