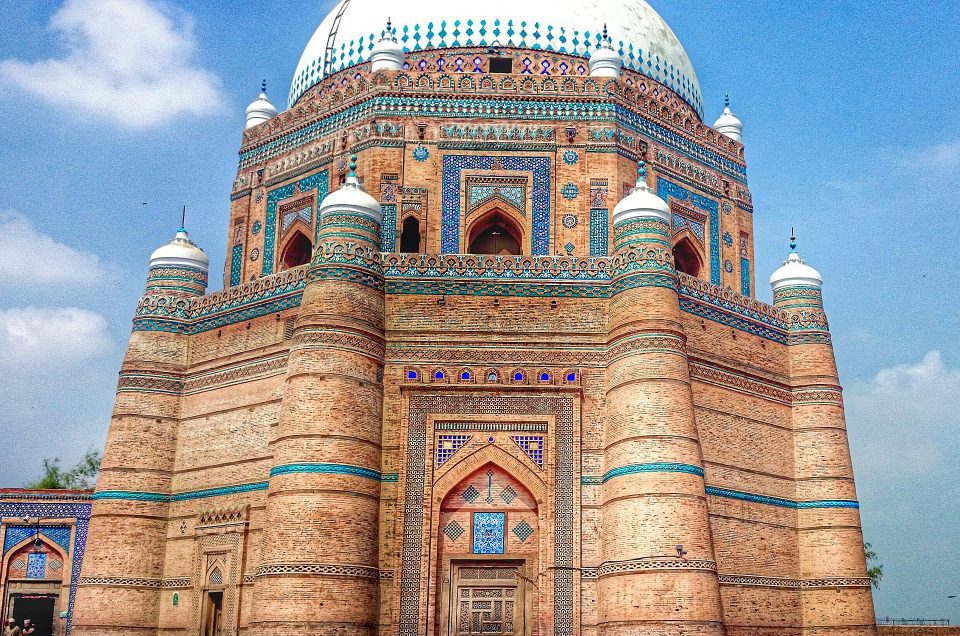 Best places to visit Multan
Introduction 
Multan is situated in the west of Punjab. In 2022, it will be the fifth-most populous city in the nation. It serves as Southern Punjab's principal economic, religious, and cultural hub. It served as the regional cultural and historical capital of Punjab. Multan has a long and illustrious history. Muhammad bin Qasim, an Arab general, took control of it and made it the capital of the Punjab region at the time. In 2017, Multan, which is located on the Chenab River's bank, was ranked as the seventh-largest city in Pakistan. There are many best places to visit in Multan.
Must Check: Plan Your Customized Tour to Northern Pakistan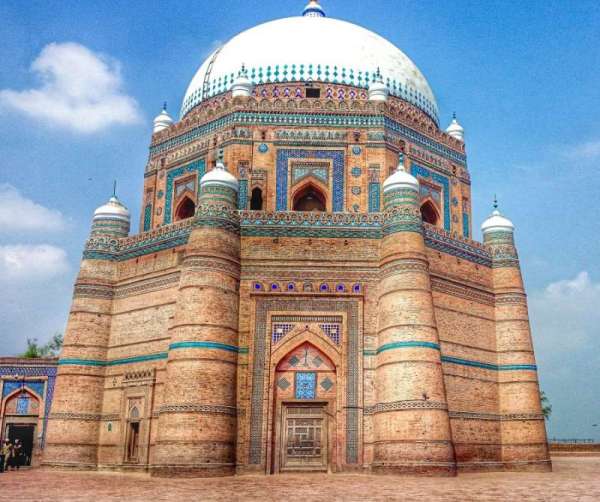 Location of Multan City
| | |
| --- | --- |
| Area | 721 |
| Altitude | 122 m |
| Climate | 26°C, 55% humidity, Wind N at 0km/h |
| Region code | 061 |
| Population | 1.87 Million |
Food and restaurants
These serving a fusion of Eastern and Western dishes can be found on the boat's bank. Eating on the lakeside is the ideal pleasure after exploring all the city's noteworthy locations.
The best place to live in Multan
The availability of different hotels in Multan to stay in is a good thing. Therefore, budget-conscious travellers can quickly locate a convenient site. The cost of transportation is also reasonable. The metro bus service and auto-rickshaw can be used to travel from one place to another.
Best time to visit Multan
Although the town welcomes visitors all year long, the ideal months to go to Multan are from October to March. The weather gets a little warmer the remainder of the year as temperatures can soar over 45 degrees. In the form of temples and archaeological monuments, Multan also has a lot to offer.  Visitors who like to connect with locals and learn about their traditions must begin their day with breakfast at a Dhaba.
Ibn e Qasim Bagh
The well-known Ibn e Qasim Bagh should be the first stop. Multan's architecture is one of its best features. The top edge of the city, which is in the middle, is where all the popular sites, including prominent shrines, stadiums, and gardens, are located. The remainder of the city is at the bottom of the slope, where visitors can travel from here to the old bazaars, markets, and other attractions.
Early morning strolls around the garden while listening to the chirping of birds are enjoyable, but Ibn e Qasim Bagh provides a chance to see the remnants of the former Qasim Fort, which formerly had a 2000 m diameter.
Multan's Qasim Bagh Fort
It may be seen from a great distance because of how tall it is on the top mound. The monument serves as a reminder of how force can protect history. The region also shows how the influences of two Muslim invasions appear to vie for dominance.
Shah Rukn e Alam Shrine
The monument of Shah Rukn e Alam, a revered saint of the Middle Ages who affiliated with the Suharwardia sect of Sufi Islam, is located a few steps to the north. For visitors and pilgrims, the shrine is a worthwhile destination. Pigeon flocks that are present in the shrine's yard further enhance its mystery and make it resemble London's Trafalgar Square.
Location: Shah Rukne Alam's tomb may be situated in Multan, Pakistan, along Qilla Kohna Qasim Rd.
Shrine of Bahaudin Zakariya Multani
The tomb of Bahaudin Zakariya, a revered saint of the Suharwardia cult, is located nearby. This mausoleum is one of the best mystic locations in the globe as well as an important architectural landmark. Shah Rukn e Alam's grandfather was Bahaudin Zakariya. Visitors come to the region to pray and find tranquillity. Observing these beauties provides a soul-satisfying experience in addition to cerebral growth.
Location: Prahladpuri Temple, Qilla Kohna Qasim Bagh Road, Multan, Punjab, Pakistan is where you can find Bahauddin Zakariya's mausoleum.
Old Multan City
Multan has a rich and interesting past. Greek, Central Asian, and Middle Eastern invaders all made significant contributions to the cultural richness of this metropolis. They must explore the alleys of Old Multan in the afternoon, beginning at the recognizable Delhi Gate. There are old homes, seminaries, and cemeteries in this area of the city. It's also worthwhile to explore the bazaars that sell handcrafted trinkets, embroidered clothing, and exquisite pottery.
Classic dessert:  Multani Sohn Halwa should be consumed by tourists.
Qasim lake, Multan
Visitors visiting the Cantt should stop at Qasim Lake if they want to do something fresh and distinctive. Visitors can enjoy a mind-refreshing experience by going boating in the lake at dusk or by taking a walk in the nearby park.
Location:  In the vicinity of Multan Constitutional Court, Old Bahawalpur Road, 12345 Multan.
Chenab park
Multan's Chenab Park is a well-known park. The park is made to offer guests a good and secure place to have a picnic.
Location: It is built at Muzaffargarh RD, Chenab bank in west Doaba, Multan.
Activities: fishing, camel riding, swinging, and boating.
Attractions: This park's greenery and fountains are its main draws.
Jinnah park
The best and biggest park in Multan is Jinnah Park. The park contains both kid- and adult-sized swimming pools as well as a portion with a water park.
Location:  It is situated at Shah Rukne Alam Colony, Shah Rukne Alam Housing program, Multan, Pakistan.
Landmarks: This park's entrance is stunning.
Best Timing: 6:30 am to 11:00 pm, Saturday to Sunday
Multan Art council
One of the nicest sites to see in Multan is this building because they have made it to be quite interesting. Everyone compliments the stunning art gallery, platform, hall, and garden that this arts council has.
Establishment: In 1975, the Multan Arts Council was founded.
Location: Al Rahim Colony, Art Society Park Rd, Multan, Punjab
Activities: Stage plays, cultural festivals, Sufi singing ceremonies, learning about history, and mostly providing knowledge to students.