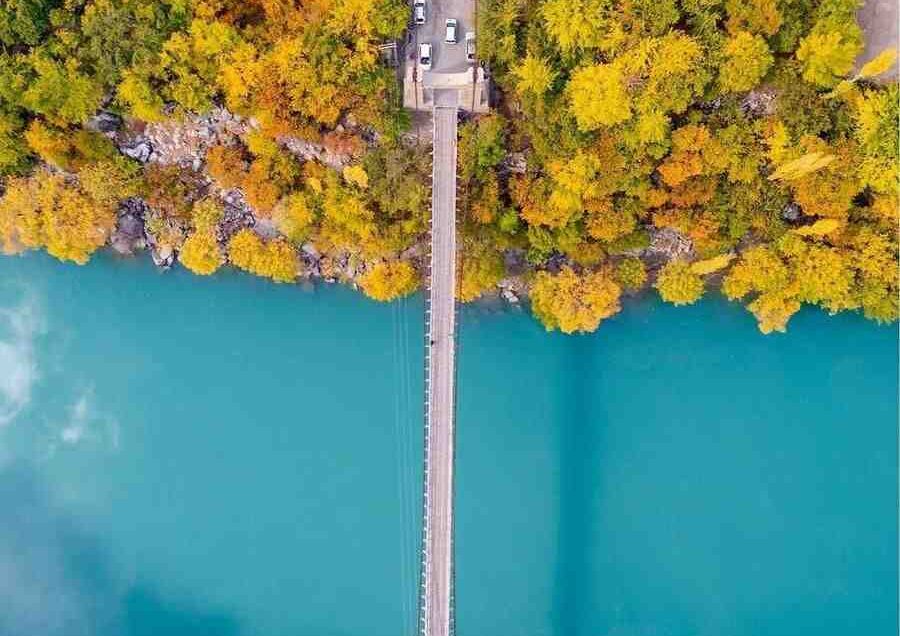 The beautiful Kharmang Pari Valley is the heart of District Kharmang. This hidden gem lies in district Kharmang of Gilgit Baltistan. A suspension bridge that spans a rushing river. This bridge has become a symbol of the area, attracting visitors from far and wide. The visitors come to experience the thrill of crossing its narrow planks and taking in the stunning natural beauty that surrounds it.
The Suspension Bridge of the Enchanting Kharmang Pari Valley
The bridge itself is a marvel of engineering. The bridge is constructed entirely of wood. It hangs suspended from sturdy cables that are anchored to the cliffs on either side of the river, but there's more to this valley than just the bridge.
The Delicious and Nutritious World of Saspolo Apples: Specialty of Kharmang Pari Valley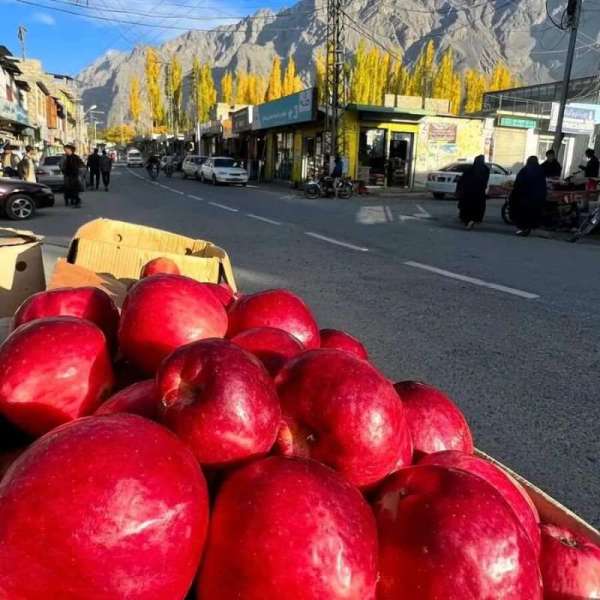 The area is also known for its orchards, and in particular, for a very special type of apple called Saspolo (Suspolo) Apple that grows here. This apple species got its name from a village Saspolo located in kargil, India.
The unique climate and soil condition of Kharmang Pari valley makes it the perfect place for these apples to thrive. They are sought after by foodies and chefs alike for their sweet, crisp flavor and distinctive texture.
The locals in this valley grows the apple using traditional methods, without any artificial fertilizers or pesticides. The farmers here take great care to ensure that the apples are of the highest quality. The result is a fruit that is not only delicious but also healthy and free from any harmful chemicals.
These apples are harvested by hand each fall. The workers carefully picks one to ensure they are perfectly ripe. They are then sorted and packaged, and shipped off to markets and restaurants around Pakistan. For those who are lucky enough to visit the valley during apple season. There's nothing quite like biting into a freshly picked apple, still warm from the sun and bursting with flavor.
How to Travel Kharmang Pari [Location]
Pari valley is located in the Kharmang Valley, which is approximately 120 kilometers from the city of Skardu. The journey to Pari is fairly easy. Hiring a car is a good option as local transport is not that comfortable. The valley is known for its scenic beauty and its tasty Saspolo Apple.
Apart from the apples, the Kharmang Pari Valley is also home to a diverse range of flora and fauna. You may spot a variety of birds, including eagles and owls, as well as other animals. The air here is pure and fresh, and the natural beauty of the place is a treat for the senses.