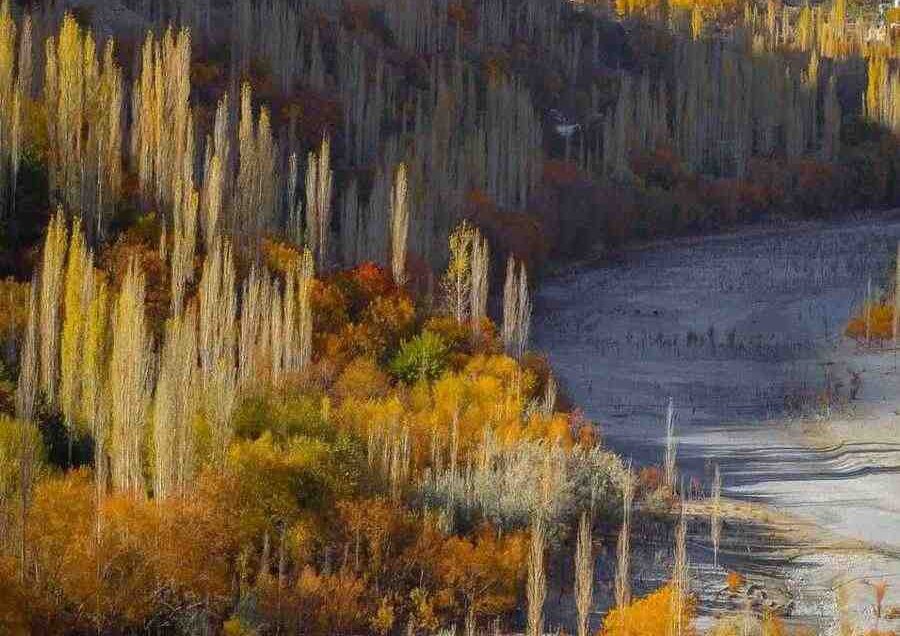 If you're planning a trip to the northern areas of Pakistan, Kharmang Valley is definitely a must-visit destination. Kharmang is a beautiful valley situated in the Gilgit-Baltistan region of Pakistan.
Kharmang valley is surrounded by the towering mountains, with the mighty Indus River flowing through it. Name "Kharmang" is derived of two words "Khar" means fort and "Mang" means abundant from the Balti language. The meaning of Kharmang is "Valley of Forts" making it a perfect place for adventure and nature lovers.
Kharmang is one of the main valleys in Gilgit Baltistan. It is one of the major tourist attractions in Gilgit with it being only 320 kilometers from Gilgit city and approximately 90-140 kilometers from the capital city of Skardu. Here are five places that you must visit in the Kharmang Valley.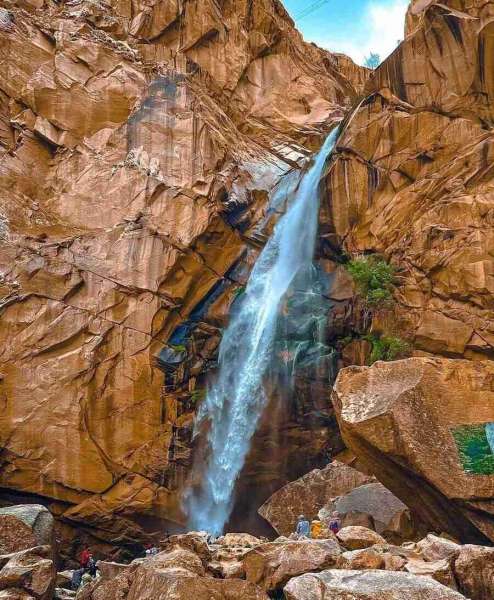 The waterfall is a breathtaking natural wonder located in the Kharmang Valley of Gilgit-Baltistan, Pakistan. This stunning waterfall is nestled amidst the scenic mountains and lush greenery. This makes a perfect destination for nature lovers and adventure enthusiasts alike. The cascading waterfalls flow down from the towering cliffs, creating a mesmerizing display of water and mist. Visiting Khamush waterfall is a must-do for anyone exploring the beauty of Gilgit-Baltistan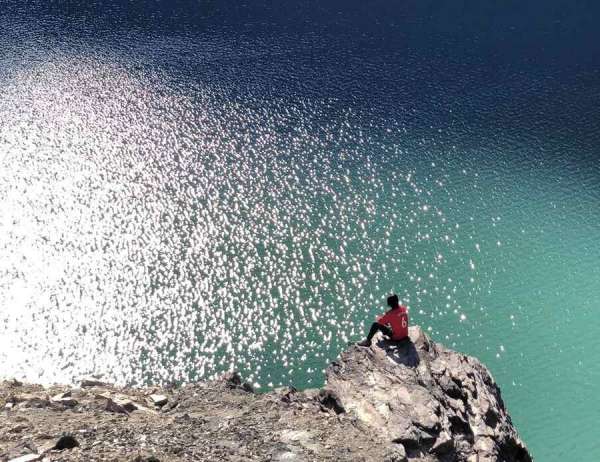 Ghandus is a small town located in the Kharmang Valley. It is approximately 130 kilometers from the city of Skardu. Kharmang valley is known for its pleasing beauty. Trek to Ghandus Lake is approximately 3 hours long from Ghandus Valley, which is situated at an altitude of 2,800 meters above sea level. In addition the trail winds through rocky track with greenery around, towering mountains and glistening streams, moreover offering stunning vistas at every turn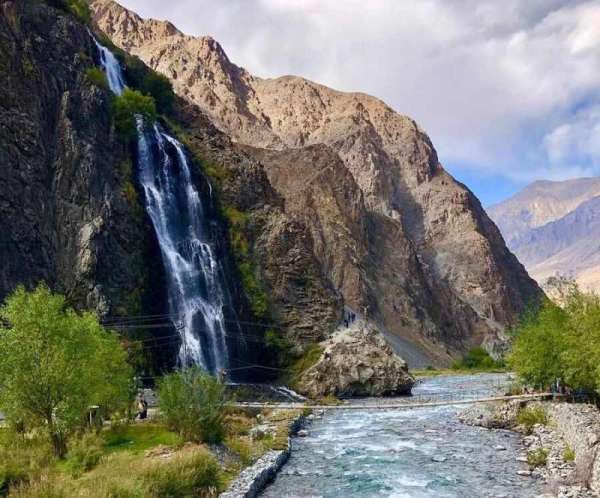 Manthokha waterfall is a stunning natural wonder located in the Kharmang district of Gilgit-Baltistan in Pakistan. The waterfall is situated in the middle of a picturesque valley surrounded by towering mountains. Greenery and a crystal-clear stream flowing beside it. Also the waterfall cascades down from a height of over 180 feet & creates a breathtaking spectacle. Manthokha Waterfall is a must-visit destination for anyone traveling to Gilgit-Baltistan.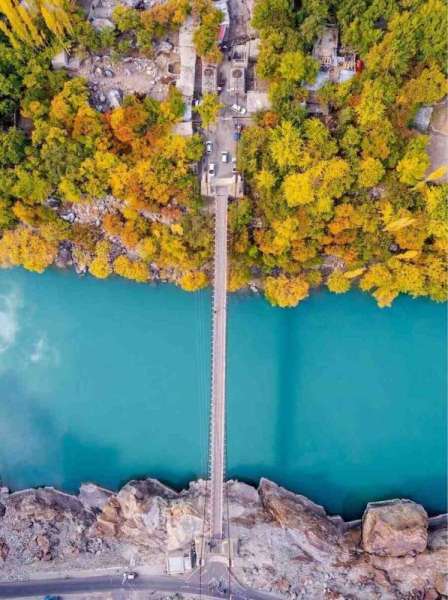 Nestled in the heart of a lush valley lies a small village Pari known for its breathtaking suspension bridge and delicious apples called "Saspolo Apples". This town's suspension bridge spans across a deep ravine, providing an awe-inspiring view of the surrounding mountains and forests.
The bridge is a popular spot for both tourists and locals, who come to marvel at its impressive engineering and stunning scenery. In addition to the bridge, the town is also famous for its unique variety of apples, which are grown in the nearby orchards.
Further the Saspolo apples are known for their crisp texture, juicy flavor, and distinctive red and green coloring. Visitors can enjoy the apples fresh off the tree or in a variety of delicious baked goods and desserts. With its natural beauty and delicious produce, this town is a must-visit destination for anyone looking for a truly unforgettable experience.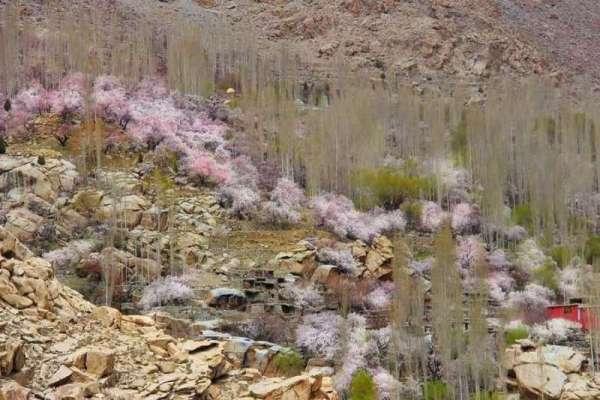 Olding Valley is the last village of District Kharmang located in the Gilgit-Baltistan. It is known for its beautiful scenery and natural landscapes. Including stunning mountains, lush green fields, and crystal-clear Indus River. Further the village is home to a small population of people who make a living through agriculture and livestock farming. These regions often have a rich cultural and historical heritage that is worth exploring. One such region is the valley that is home to the tomb of Shaikh Ali Brolmo.
In conclusion, visiting these top 05 places in Kharmang Valley is a must for anyone who loves nature and adventure. Each of these places has its own unique charm and beauty that cannot be found elsewhere. From trekking through rugged terrain, scenic waterfalls to experiencing the local culture and enjoying traditional food, a visit to Kharmang Valley promises an unforgettable experience.