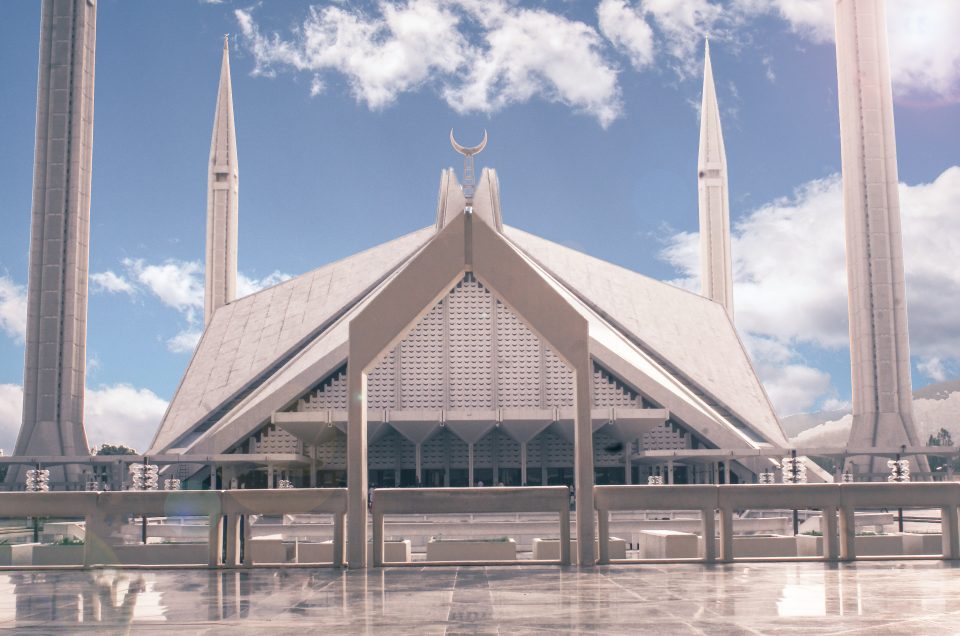 Places to Visit in Islamabad
Islamabad, the capital of Pakistan was ranked one of the most beautiful capital in the world, in 2015. Islamabad has political offices like the senate and parliament of Pakistan. In this city, you can find many beautiful places to spend your leisure time. It is located before Margalla hills which are the foothills of the Karakoram range. The best-planned city of the Pakistan with least populated, least polluted, and green city. Islamabad offers equal opportunity to every age human to spend memorable holidays.
If you are scheduling your trip, there is the possibility you will pass through this beautiful city. This city is the gateway of Pakistan's northern areas. You must stay here. The beautiful capital consists of large parks, hiking tracks, planned sports areas, and shopping arenas. The below-mentioned beautiful places can amuse your itinerary.
Shakarparian Park
Shakarparian park is located in the mid of the city near the zero point at a height of 609 meters. This beautiful place in Islamabad offers a sweeping vista of Margalla Hills. This park is a view place and hilltop park in the mid of the city. This park also has a Pakistan monument, heritage park, open-air theater, Pak-China friendship center, Lok Virsa Museum, and parade ground. This park allows spending a whole day.
Lake view park
Islamabad has a freshwater dam. On the bank of Rawal dam, this city has a large recreational park, which is called Lake View Park. You can get an excellent sunset view from this park. The main features of this park are:
Sun Set Terrace
Lush green gardens with beautiful landscape
Golf carts and passenger road train
Fishing and Boating and swimming pool facility
Pakistan's largest aviary
Mini Golf facility at Battlefield Islamabad
Rock climbing at Ibex Club
5D Motion Ride at F1 TRAXX
Paintball arena at Battlefield Islamabad
Margalla Hills
Islamabad is located in the mid of Margalla hills. These lush green peaks serve as the oxygen tank for the city. On these lush green hills, five hiking trails are situated. Many beautiful places are located in Margalla hills, Murghzar Zoo, Daman e Kho, and Pir Sohawa.
Whereas, Daman e Kho and Pir Sohawa are considered for their beautiful city views and jogging tracks. A very famous restaurant Monal also located on the top of Margalla hills where you can dine local and western cuisine. From Monal, you will be able to see the whole city, the beautiful Rawal lake, high-rise buildings, greenery of the capital. There is no better view of the city than this.
Shah Faisal Mosque
It is the National Mosque of Pakistan and an iconic symbol of Islamabad throughout the world. of Pakistan, the sixth largest in south Asia, located at the foothills of Margalla Hills. It's shaped like a desert Bedouin's tent, designed by a Turkish, and completed in 1886.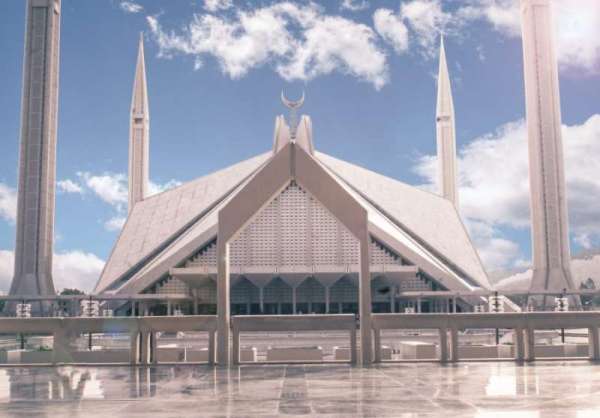 Saidpur Village
          Saidpur is a Hindu village and a union council with a beautiful temple, near Islamabad. This is the historical place in Islamabad holding the culture and history of the Mughal era. Saidpur was founded by Sultan Said Khan, son of Sultan Sarang Khan. He gave his daughter in marriage to Mughal Prince Saleem who later became Emperor Jahangir.
A food court near Saidpur village hosts tourists with delicious different local, Chinese, and western cuisines.
     Checkout our Tour Packages: 
Best time to Visit: Cherry blossom season is the best time to visit the beautiful capital.
Places to Stay: Marriot Hotel, Hotel One, Regency Hotel
Nearest Airport: Islamabad International Airport.
Nearest Highway: M1 & GT road from Peshawar, M2 & GT road from Lahore, Express Highway from Murree.
Pollen season in Islamabad: Peak Pollen season in Islamabad starts in the first week of March and ends in mid-April.
Temperature: The coldest month is January. Minimum −6.0 °C (21.2 °F) in January, maximum of 46.1 °C (115.0 °F) in June.
Snow Time:
Frequently asked questions:
Is Islamabad a beautiful city?
Islamabad – the capital city of Pakistan, is one of the most beautiful cities in the South Asian region.
Is Islamabad safe for tourists?
There are greater security resources and infrastructure in the capital but threats still exist, terrorist attacks are rare in Islamabad
Which is the posh area of Islamabad?
G-6 is one of Islamabad's most prominent and expensive sectors
What is the height of Monal Islamabad?
Located at a 3,848 feet elevation, Monal Pir Sohawa offers beautiful aerial views of Islamabad, the capital of Pakistan.