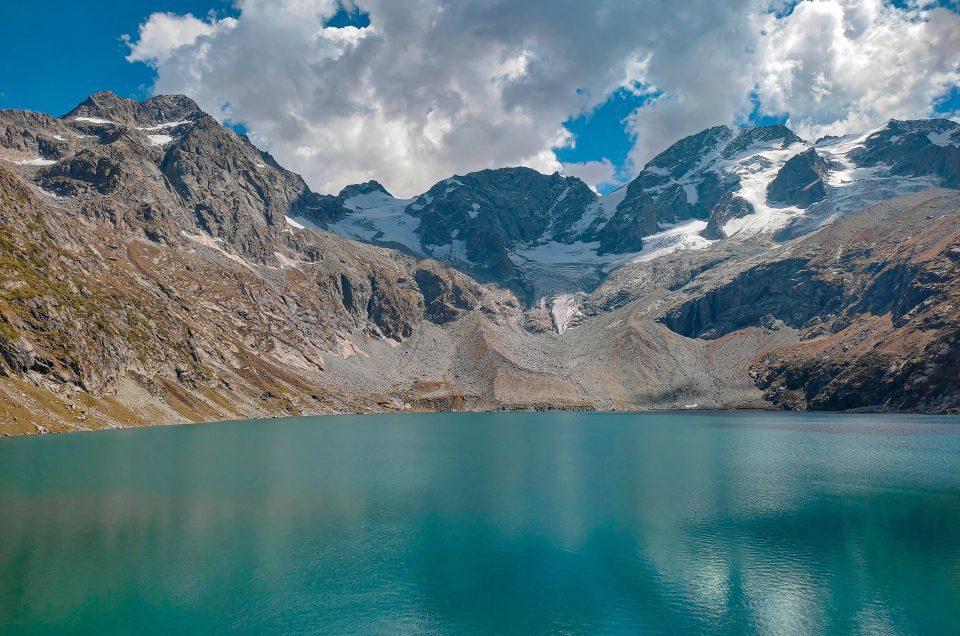 Bahrain is located in Swat, Khyber Pakhtunkhwa. As its name depicts, Bahrain means 'two rivers. It is the adjoining point of two rivers named Swat and Daral. Bahrain has a trail leading towards Drarl and Sadgai lakes.
Why Bahrain is a favorite tourist spot?
Apart from riverside resorts and a view of the merger of two rivers, Bahrain is famous for its shawls, woolen hats, jewelry, and local handicrafts. The main reason for tourists' attraction towards Bahrain is that it is the gateway to other nest places in Bahrain, like Kumrat, Kalam, Mahodand, Malam Jabba, Sidu Sharif, and others. The weather in Bahrain remains warm and temperate. January is the perfect month to visit it.
How to reach Bahrain:
It takes only 6 hours by car to reach Bahrain from Islamabad. However, Islamabad to Bahrain Bus service is a reasonable and widely used way. Bahrain is 4 hours and 45 minutes away from Peshawar. From Swat, it takes only 1 hour to reach Bahrain. On this route, the tourists enjoy the exotic scenery of Mingora and the scenic view of the Swat River.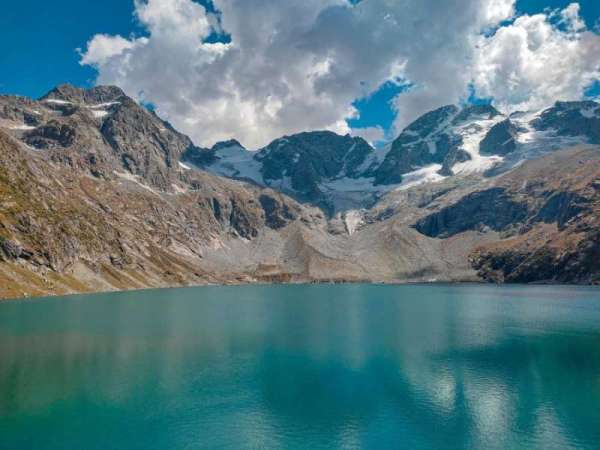 Checkout Our Visit Packages
Bahrain's nearby spots to visit
Kumrat valley
Kumrat is the extremely scenic valley of Khyber Pakhtunkhwa. Jeeps are used to reach here. Lush green Meadows, enchanting mountains, and forests of Kumrat attract tourists towards it. Various waterfalls too exist in Kumrat. It is 11.3 km away from Swat. From Islamabad, One can reach Kumrat in 10 hours via car. Famous tourist spots of Kumrat are Katora Lake, Thal wooden canals, Jhazbanda waterfall, etc.
Malam Jabba
Malam Jabba is another nearby tourist spot in Bahrain. It is 72 km away from Swat. Tourists rush towards Malam Jabba due to its jet skiing, hiking, and camping attractions. The snow festival of Malam Jabba is particularly known for these activities. Paragliding. Jet skiing and ice skating are the famous particulars of this festival. A chairlift in Malam Jabba to attracts tourists.  Moreover, during winter, the snow-covered mountains of  Malam Jabba look enchanting. Ice Fishing in Malam Jabba is an ideal fishing opportunity. It is 10 hours away from Islamabad by car.
Kalam valley
Kalam is 1 hour and 15 minutes away from Bahrain, Swat. It is the junction of the Ushu River and Gabriel River. Tourists aspire to Kalam due to its beautiful waterfalls, forests, and mountains. Various alpine glacial lakes exist in Kalam, two of which are well known: Mahodand Lake and Kundol Lake. Both of them are mostly because of easy routes. Other lakes are not easily accessible.
Mahodand Lake
Mahodand Lake is 3 hours away from Bahrain. Scenic views on the way are just wonderful. In Pashto, Mahodand means fish, so it is the 'Lake of Fishes'. Boating and fishing are the main attractions of Mahodand Lake. During boat riding, the tourists enjoy the abundant greenery and striking beauty of the surroundings.
Saidu Sharif
Saidu Sharif is 1 hour and 50 minutes away from Bahrain via Bagh Deri road. It is the capital of Swat. Saidu Sharif is home to several archeological and historic sites such as the Swat Museum, the shrine of Saidu Baba, the Royal Residential Place of former Wali Swat, and the remains of Butkara Buddhist Stupa. The stupa dates back to the 2nd Century BC and could be a favorite tourist site of the Buddhist community. Moreover, Swat Museum too contains Ghnadara Sculptures taken from Buddhist sites. Therefore, Saidu Sharif is a town of religious and historic tourism.
Fizaghat
Fizaghat is at a 45 km distance from Swat city. It is a renowned hill station. Striking and flower-covered landscape; the beautiful mountains of Fizaghat catch the tourists towards them.  The main tourist spot is Fizaghat Recreation Park. Fresh water stream from Swat is flown up to the park. For the entertainment of visitors; Zoo, lifts, cable cars, and boats are also arranged in the park. There are separate sections for women, families, and children. This park is only 1 Km away from Mingora. Hotels, rest houses, and tent villages are available to accommodate tourists.
Madyan
Madyan is just 30 minutes or 10 km away from Bahrain. It is generally renowned for Trout fish. Tourists rush the Madyan to enjoy the pleasant breeze of the Swat River. Due to its amazing weather, Madyan is often called the "Perfect Valley".
Accommodations in Madyan are not expensive. One of them, the Madyan guest house is well known to tourists. It is very affordable and situated in the Main Bazar of Madyan. The car takes 5 hours and 40 minutes to reach Madyan.
Marghazar
The meaning of Marghazar is Green Land. It is one of the most beautiful tourist spots in Swat. Because of its moderate temperature, Marghazar is highly recommended for a night stay. Even during winter, its temperature remains moderate. Maraghazar is well known for its streams, ravishing mountains, and glorious White Palace. Earlier a Royal Residence during summers, White Palace has now been converted into a hotel. Maraghzar is 13 km distant from Saidu Sharif.
Chail Valley
Chail is a beautiful valley. It is 13.4 km away from Bahrain and 15 km from Madyan. It has been divided into Old Chail and New Chail, now. On the upper side of stram, there is Old Chail. While, on the lower side of the stream, the New Chail. It is famous for its scenic beauty.
Bashigram Lake
Bashigram Lake is an Alpine Glacial Lake. It is located near Madyan. Tourists reach Bashigram Lake after 4 to 5 years of trekking from Madyan. This calm and wonderful lake has beautiful flowers, streams, crystal-clear water springs, and green forests around it. Who will refuse to visit such a wonderland?
Saifullah Lake
Saifullah Lake is also known as Saifullah Danda. It is an Alpine glacial lake. It is hardly 2 km away from Mahodand Lake. From Mahodand Lake, there is a trek towards Saifullah Lake of 10-15 minutes. 4×4 vehicles too could be taken to reach the lake. Surrounded by mountains and abundant greenery, the lake looks like a paradise on earth. Boating in the blue waters of the lake is an awesome experience.