Best Places to Visit Northern Pakistan
The tallest peaks in the world, lush forests, lakes with deep blue water, picturesque valleys, and more can all be found in Pakistan. The British Backpacker Society named Pakistan the most attractive place for backpackers in 2017 and 2018. Given the beauty of its northern regions, Pakistan is undoubtedly one of the top travel destinations. Everyone will fall in love with Pakistan all over again if you visit its northern regions, which are rich in stunning landscapes.
Here are a few of the most stunning and best places to visit in Northern Pakistan.
Hanza valley
These attractions include the well-known Baltit and Altit forts; however, the Baltit fort was recently renovated and converted into a heritage museum. Hunza is a popular destination for tourists with a diverse range of interests. Many visitors only come to take pictures of the picturesque locations, the natural lakes, gardens, and wildlife. In this valley, you will be blown away by the variety of natural views. Divisions: Upper Hunza, Middle Hunza, and Lower Hunza are the three main sections of the Hunza Valley, each of which is further subdivided into several villages and cities.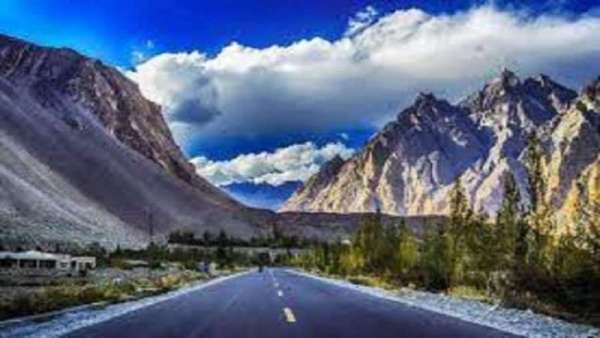 Location: The Hunza Valley, often known as paradise on Earth is a stunning alpine valley in Pakistan's Gilgit-Baltistan area. Hunza Valley, which is located in the northern part of Gilgit Baltistan at a height of 2438 meters, lives up to its reputation.
The Best time to visit: The ideal months to visit the valley are May through October when the valley is in full flower and some streams naturally flow from mountain summits.
Climate: Hunza typically experiences mild temperatures, with summer highs of up to 27 degrees Celsius and winter lows of 0 degrees Celsius.
Best bazaar: There is a market called Karimbad in Hunza as well, which is well-known for its regional handicrafts, embroidered caps, handmade rugs, gemstones, and traditional and handwoven cloth, particularly Ruby, which are well-known worldwide.
Most convenient route/transport: The Karakoram Highway is the route that travels to Hunza. It is 100 miles from Gilgit, a journey that takes two to three hours to go. Another option is to fly from Islamabad to Skardu Airport and then drive from Gilgit to Hunza.
Naran Kaghan
The valley's surroundings of lush, green mountains and a dense alpine forest leave a lovely impression on visitors' perceptions of Himalayan valleys. The Naran Valleys are open for a few months and offer some breathtaking natural views. Due to the significant snowfall in Pakistan's northern regions during the winter months of October through April, the valley is always closed.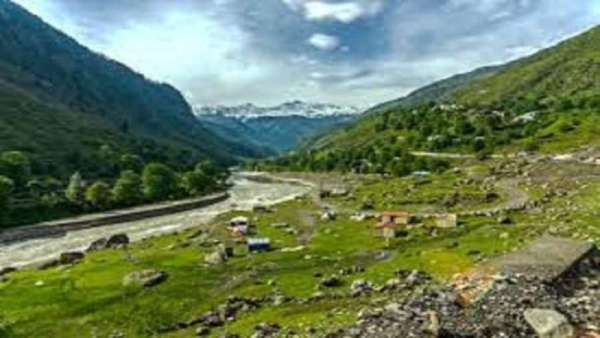 Valleys: There is much more to explore in the Naran Valley, including the fabled Saif Ul Malook Lake, a hike to Lulusar Lake, Ansoo Lake, The Queen Dudipatsar Lake, and Babusar Top (4,173 m).
Best time to visit this valley: In the summer
Skardu
The Skardu Valley has a great deal to offer to those who want to stroll through the mountains and discover unexplored areas. Skardu has everything to entice its lovers, from the highest desert on earth to the formidable mountains. The following are some of the top destinations in Skardu Valley:
Shangrila Lake
Shigar cold desert
Deosai national park
Upper Kachura Lake
Kharpocho Fort
Katpana Cold desert and Lake
Chaqchan mosque
Shiger Valley and Fort
Khaplu Valley and Palace
Skardu is a city found in Gilgit-Baltistan. At the meeting of the River and Shigar Rivers, Skardu is located in the Skardu Valley at an elevation of roughly 2,500 meters.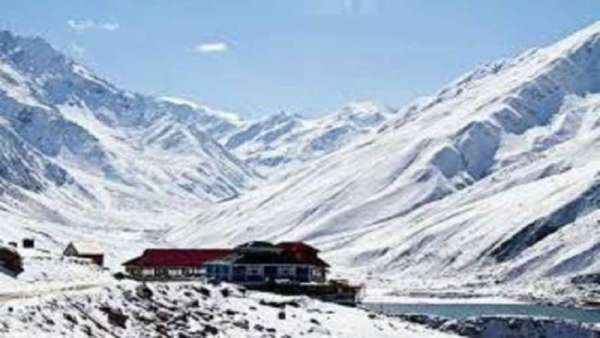 Climate: 8°C, 3 km/hr. SW Wind, and 56% Humidity. The Skardu District contains the Gondogoro Pass.
Cold deserts: Shigar Cold Desert and Katpana Cold Desert
The Cold Desert, also known as the Katpana Desert, or Biama Nakpo, is a high-altitude desert at a distance of 16 km from Skardu Shigar road. Located at an altitude of 2226 meters, the Katpana desert of Skardu and Shigar is ranked as the world's highest cold desert.
Route: It is a 30 minutes drive on scenic Shigar road
Visit Our Tour Packages:
National Park of Deosai
One of the tallest plateaus in the world is the Deosai Plateau. Skardu District, which shares a portion of the Deosai National Park's area with Astore District, includes Small Deosai, Gultari Skardu, and others. After the Tibet Plateau, the Deosai Plain is the highest plateau on earth.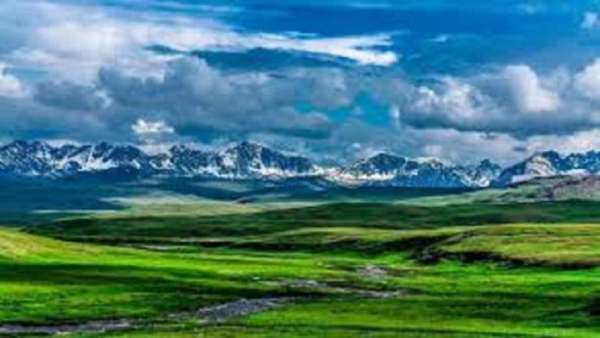 Gilgit valley
Gilgit Baltistan is incredibly stunning and well-known for its vibrant lakes, making it a popular destination for tourists. Gilgit District in Gilgit-Baltistan, northern Pakistan, contains the valley known as Gilgit Valley. The valley is traversed by the Gilgit River. It is connected to the town of Chitral by 375 kilometers of road via the Shandur Pass (3,800 m).
Three Gilgit divisions
Danyor County
Tehsil of Gilgit
Juglot Tehsil
Rivers: Astore river, Gilgit river, Indus valley, Hunzar river, Hispur river, and Khunjerab river.
Chitral valley
It is situated inside the Hindukush mountain range and serves as the district capital of Chitral. Chitral is well-known for its tourist attractions and numerous cultural events. Because of its towering mountains, verdant valleys, gushing rivers, dense woods, and glaciers, it is referred to as the "Palace of the Fairies."
Lakes: Karambar Lake, Shandur Lake, Bashqargolo Lake
Festivals: Chilimjusht Festival, Kalash Festival, Summer-Shandor Polo Festival
More attractions: Kalash Valley, Garam Chashma, Shahi Masjid, Mehtar's Fort, and Khowar Houses.
Sawat Valley
Because its valley resembled Switzerland's nature and beauty, Queen Elizabeth II dubbed it "the Switzerland of the east" during her visit there in 1961. Mountains encircle the valley. This area has gained popularity due to the pleasant valley weather, alluring lakes, rivers, high-peak mountains, springs, and waterfalls.
Location: The valley is located in KPK beside the Swat River.
In the summer: hiking, trekking, zip-lining, and chairlift rides are the most popular activities
In the winter, you can enjoy skiing, ice skating, sledding, etc.
Best time to visit: March to August
Silk route
The Karakoram Highway connects Pakistan's Northern Areas to the historic Silk Road and follows the original route that began in Xian, China. It is a 1,300 km route that stretches from Kashgar to Havelian in Pakistan's Abbottabad District.
The route, which also travels through lush valleys of outstanding natural beauty, crosses through high mountain peaks and glaciers. Petroglyphs and rock art may be seen all along the path.
.