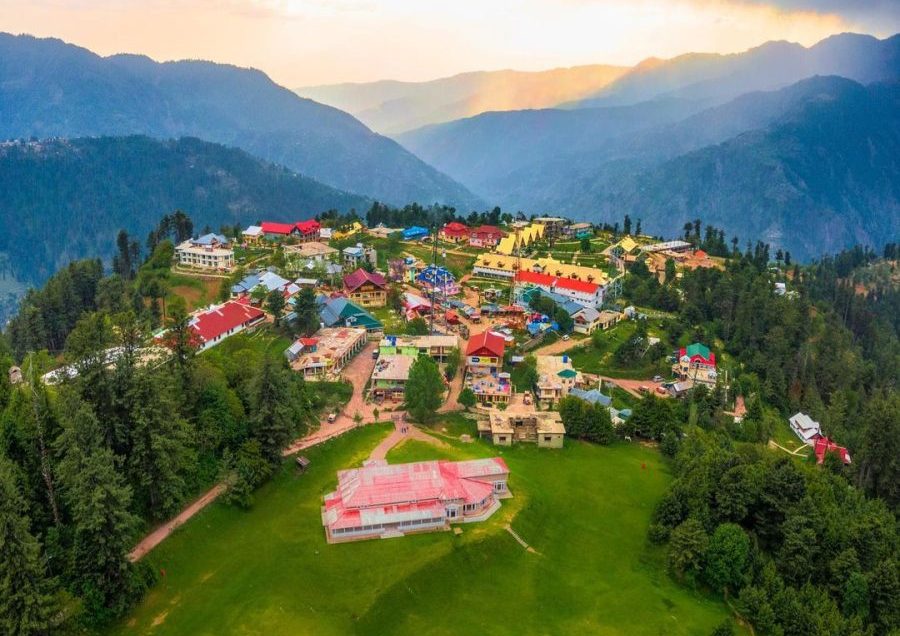 Shogran Valley | Naran Kaghan Places to Visit
Shogran Valley | Location | Distance
Shogran is located in the Kaghan Valley of Pakistan. Islamabad to Kaghan Valley distance 168 Km. Islamabad to Shogran Valley distance is 228 km.
Shogran is a breathtaking hill station that beckons travelers with its lush landscapes and cool mountain air. As you ascend through winding roads, you'll be greeted by panoramic views of forests, meadows, and beautiful landscapes. Shogran is a gateway to pristine natural beauty and adventure, making it a sought-after destination for nature enthusiasts.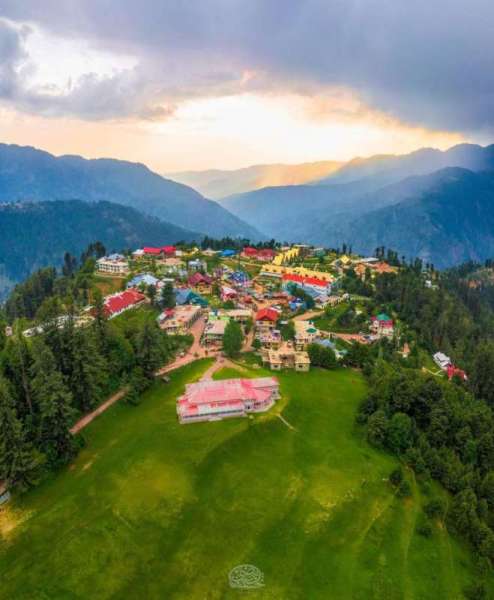 Shogran Valley | Geography
Shogran Valley, an integral part of the Kaghan Valley, is a paradise for trekkers and explorers. The valley is known for its captivating scenery, including pine forests, alpine meadows, and gushing rivers. Whether you're an avid hiker or a leisurely stroller, Shogran Valley offers trails of varying difficulty levels to satisfy your wanderlust.
Shogran Weather
Shogran, a picturesque hill station in Pakistan, experiences a range of weather conditions throughout the year. Its climate is greatly influenced by its high-altitude location in the Kaghan Valley.
Summers in Shogran
During the summer months, which span from May to September, Shogran enjoys mild and pleasant weather. Daytime temperatures typically range from 15°C to 25°C (59°F to 77°F), making it an ideal destination for escaping the heat of the plains. Summer is the peak tourist season, with visitors flocking to Shogran to explore its lush landscapes and enjoy outdoor activities.
Winters in Shogran
As winter approaches from October to April, Shogran transforms into a winter wonderland. This season is characterized by heavy snowfall, creating a serene and captivating landscape. Temperatures often drop below freezing, ranging from -2°C to 6°C (28°F to 43°F). Winter is perfect for snow enthusiasts and those seeking a tranquil mountain retreat.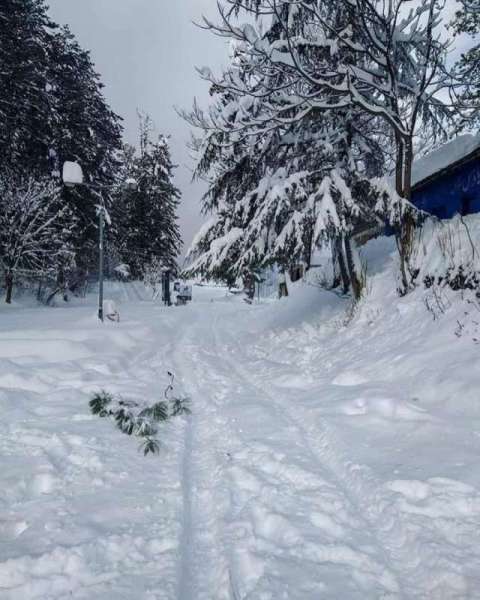 Best Time to Visit Shogran
The best time to visit Shogran depends on your preferences. Summer is ideal for trekking, hiking, and exploring the meadows, while winter offers a unique experience for snow lovers and those who appreciate the quietude of a snow-covered Shogran.
You can also check:
Hotels in Shogran
Shogran, the idyllic hill station in the Kaghan Valley, is not just a haven for nature enthusiasts; it also offers a range of comfortable accommodations for travelers seeking a peaceful retreat. Whether you're embarking on an adventurous trek to Siri Paye or simply craving a serene escape, hotels in Shogran provide a cozy sanctuary amidst the natural beauty of the region.
From charming cottages to well-appointed resorts, you can find a variety of options that cater to different budgets and preferences. Wake up to the crisp mountain air and the mesmerizing vistas of Shogran, as hotels here often offer stunning views of the surrounding landscapes. Whether you're planning a family getaway or a solo expedition, Shogran hotels ensure that your stay is as memorable as the destination itself.
Planning Your Trip to Shogran Valley
When planning your trip to Shogran, ensure you check the weather conditions and road accessibility, especially during the winter months.
Pack appropriate clothing and gear for changing weather, including warm clothing, rain gear, and comfortable walking shoes.
Engage with local guides who can enhance your experience by sharing insights into the region's history and culture.