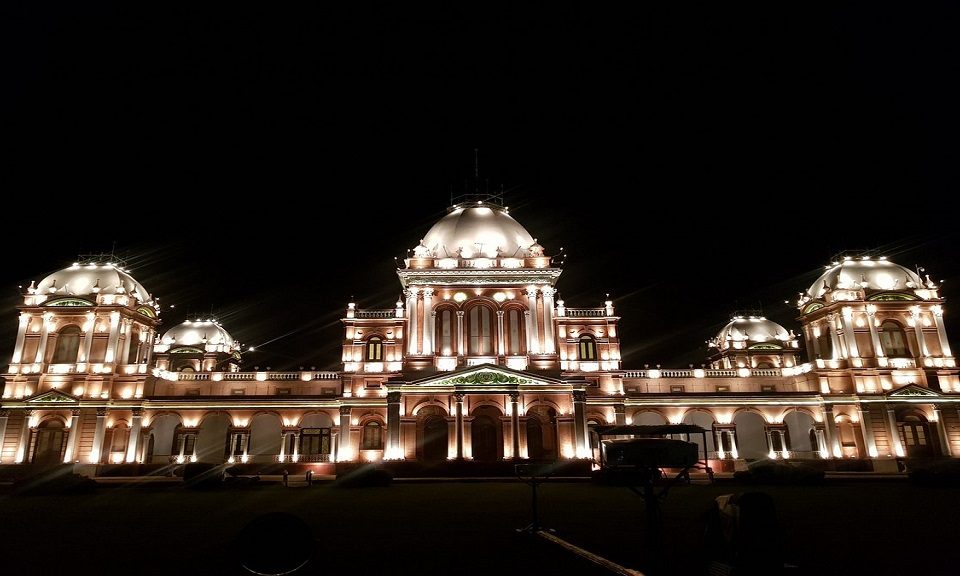 Noor Mahal Bahwalpur is also included in an endless list of the country's most gorgeous tourist destinations, hill stations, resorts, sites of historic significance, and cultural diversity, Pakistan is gradually turning into a tourist haven for both domestic and international travelers.
In South Punjab's Bahawalpur, there is a royal palace called The Noor Mahal (pre-Pakistan Rajputana State). Because of his intense passion for exquisite construction, the Nawab of Bahawalpur, Sir Sadiq Muhammad, earned the nickname "the Shah Jahan of Bahawalpur." Built between 1872 and 1875 is this most exquisite royal palace.
You can also check:
Numerous inland tourists and foreign visitors looking for great and beautiful historical sites, cultures, and architectural landmarks visit this palace in the rich past. In the Pakistani state of Punjab, a palace called the Noor Mahal is owned by the Pakistan Army. Amid the rise of modernism, it was constructed in 1872 in the style of an Italian chateau along neoclassical lines. When the British Raj was in place, it pertained to the Nawabs of Bahawalpur.
Location
NMH9+H5M, Bahawalpur Cantt, Punjab.
Timing: 99:00 am to 10 :0 00 pm
Noor Mahal Bahawalpur History
The Bahawalpur Noor Mahal was started in 1872, but it wasn't finished until 1875. According to legend, the Noor Mahal was constructed in memory of the Nawab of Bahawalpur, Sir Sadiq Muhammad Khan IV, commonly referred to as the "Shan Jahan of Bahawalpur" due to his interest in architecture. She declined to reside there, nevertheless, because of how close it was to the Basti Maluk Cemetery.
Later, this two-story castle operated as a lodging for aristocratic families. In addition to dignitaries and other well-known individuals visiting the sovereign state, friends of the Nawab also stayed nearby. Nawab Sir Sadiq Muhammad occasionally utilized Noor Mahal as a State Court or for cabinet meetings.
You can also check:
A mosque was erected on the property by Muhammad Bhawal Khan, the then-Nawab of Bahawalpur, towards the beginning of the twentieth century. The government's Auqaf Department gained control of the palace following Bahawalpur's 1965 fusion with Pakistan as an independent state.
Noor Mahal was designated a "protected monument" by the Department of Archeology of the Pakistani government in 2001. . This palace has grown to be a very well-liked location for academic field trips and picture shoots in Bahawalpur as one of the most breathtaking historical locations in Pakistan.
Structure of Noor Mahal
It was constructed in the center of a sizable courtyard with waterfalls and a water tank. The palace includes 32 rooms in all, including 14 in the basement, spread across two levels and a basement. Along with broad columns and entablatures in the Corinthian style, the structure also features five domes that represent the traditional Islamic architecture of the subcontinent. When the building was finished, western artists' paintings and thick carpets were used to decorate the palace. The two-story castle included a wide assortment of armaments in its armory in addition to magnificent imported furnishings and fixtures, including chandeliers and cabinets.
Activities
 One of the most popular tourist destinations in Bahawalpur is the Noor Mahal, also called to as the "Palace of Lights" due to its splendor. A museum and a beautifully maintained public park are also included. Noor Mahal in Bahawalpur is undoubtedly a sight to behold, covering an area of more than 8 Kanal. Its attractiveness has also been enhanced by its setting in the heart of a verdant garden with water features and fountains.
Noor Mahal is regrettably still one of the little-known gems of Punjab, a region with a very rich and lengthy cultural past, despite its stunning architecture and opulent interior. Mahal is currently one of Bahawalpur's most visited tourist destinations. The 19th-century sculpture looks magnificent during the day, but at night, whenever the lights are on, it is much more impressive.
Numerous tourists from the surrounding area come to see the magnificent sound and light spectacle at Noor Mahal. It typically starts at 7:30 PM on Saturdays and Sundays. To properly appreciate the architectural and historical importance of this monument, hire a local guide if you ever have the chance to visit this cutting-edge palace.
It has a high-rising ceiling, opulent chandeliers, and sofas fit for kings. A lot of people are interested in the enormous libraries and vintage vehicles in Noor Mahal.
Best way to reach Noor Mahal Bahwalpur
There are four methods to go to Bahawalpur: by aircraft, taxi, bus, or vehicle. An airport, taxi booths, and bus terminals are all present in Bahawalpur. Pakistan Railways are another method of transportation to Bahawalpur. A car or cab will need about 10 minutes to travel the 4.5 kilometers through Cantonment from the center of Bahawalpur.