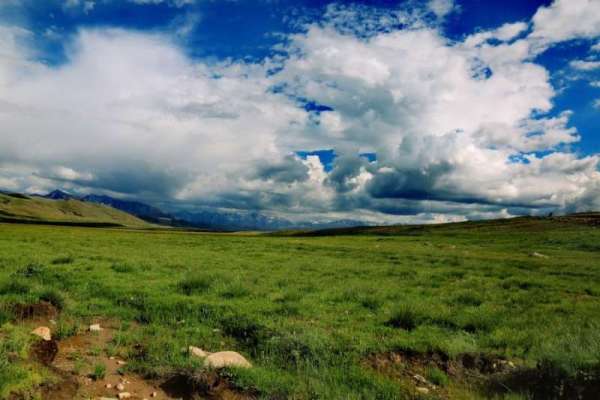 Top 05 Places To Visit In Skardu
Skardu is still a hidden treasure for most people located in Gilgit-Baltistan, Pakistan. The valley is located among the breathtaking peaks of the Karakoram Range. This breathtakingly lovely destination is sometimes referred to as "Paradise on Earth," and for good reason. Skardu has a mesmerising combination of snow-capped mountains, beautiful lakes, splendid meadows and stunning scenery that will captivate any visitor. Here is the list of 05 best places to visit in Skardu
Shangrila Lake, also known as Lower Kachura Lake, is a stunning jewel set in the serene valleys of Skardu, Pakistan. The Lake is located in Kachura Valley which is 20 km away from Skardu City.  Shangrila Lake, known for its unmatched natural beauty, fascinates visitors with its crystal-clear blue waters surrounded by towering snow-capped hills and lush green meadows.
The quiet mood and pure surroundings of the lake create a wonderful vacation for nature lovers and explorers alike. The surrounding hills attract hikers and trekkers to explore the region's hidden pathways, while boating across the clean waters provides a spectacular experience. Shangrila Lake is a true sanctuary where one may escape the hustle and bustle of city life and immerse themselves in the peacefulness of nature.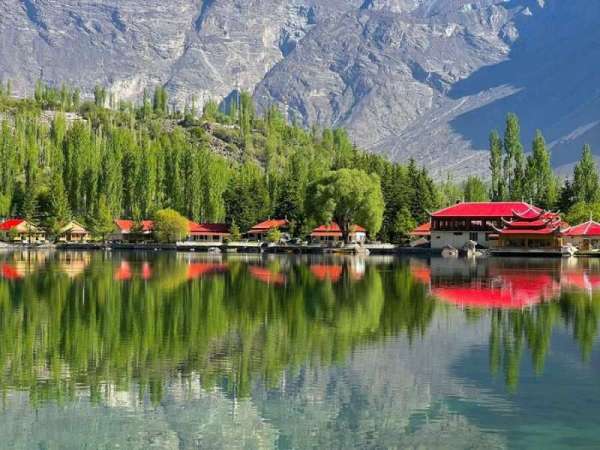 Deosai National Park Skardu, often known as the "Land of Giants," is a breathtaking high-altitude plateau in the Skardu District of Gilgit-Baltistan, Pakistan. Deosai, located roughly 4,111 meters above sea level, making it world 2nd highest plateau after Changtang Tibetan Plateau.  This lovely region is home to a vast mix of biodiversity, including the majestic Himalayan brown bear, making it a haven for nature and wildlife enthusiasts alike.
The Deosai Plains also have Siberian ibex, Snow Leopard, Kashmir Musk Deer, Himalayan wolf, Himalayan marmot, and over 124 different types of resident and migratory birds. The Golden eagle, Lammergeier, Himalayan vulture, Laggar falcon, Peregrine falcon, Eurasian kestrel, Eurasian sparrowhawk, and Himalayan snowcock are among the birds found in the park.
Deosai can be reached from Astore District in the west, Skardu District in the north, and Galtari in Kharmang District in the south-east. It is also accessible from Mehdiabad via the Mehdiabad-Dapa Road. The shortest path to Deosai is roughly 30 kilometres from Skardu city. Another option is to travel from Astore Valley through Chilim. It is also accessible from Shila Valley. Galtarians travel by Deosai. Despite the fact that it is a National Park, the Gujjar-Bakwarwal travel long distances to use the Deosai National Park as grazing pastures. Another route is Burgi la through Tsoq Kachura valley Skardu.
Visitors to Deosai can explore Deosai Plains, Bara Pani, Shatong Nala & Sheosar Lake.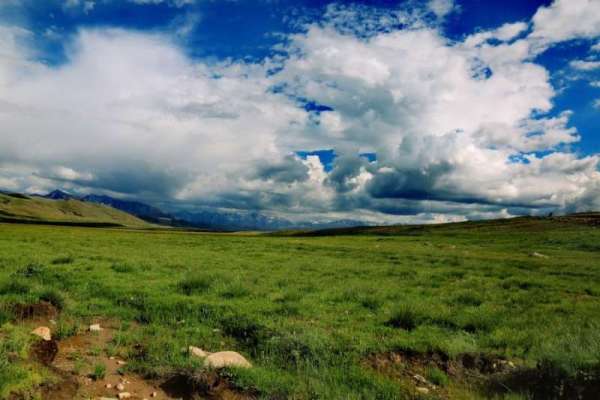 The stunning landscapes of the Basho Meadows in the Baltistan Division's Skardu district. The valley is located approximately 8,800 feet above sea level. 45 kilometers from Skardu, Gilgit Baltistan, at an elevation of approximately 10,000 feet above sea level.
The Basho Meadows are one of Skardu's most picturesque spots. This Basho pastures is a must-see during a summer visit to Gilgit Baltistan.
Residents use the meadow to pasture their livestock. Residents of Basho Valley temporarily relocate to Basho Meadows with their animals during the summer. This is the only source of food for their sheep, goats, and cows. The majority of the locals' income comes from butter and other comparable items. There are several opportunities for music, camping, and organic cuisine.

Soq Valley, located on the higher side of Kachura, is one of Skardu's most beautiful valleys. Although it is no longer a secret location in Skardu. This location is well-known among travellers. The road from Shangrila resort to upper Kachura lake is straight till it splits. The straight path leads to Upper Kachura Lake, whereas the left path leads to Soq Valley. It's a trekking kind, and 44 vehicles are appropriate.
Soq Valley is a few kilometres from Shangrila Resorts and around a half-hour drive from Shangri La. Even before hitting the Soq valley, the lovely rivers that originate in the Deosai National Park merge into one river called the "Soq river." Although it is only a half-hour trip, there are many wonderful places to stay along the route, and the entire journey is fascinating and worth spending some time on.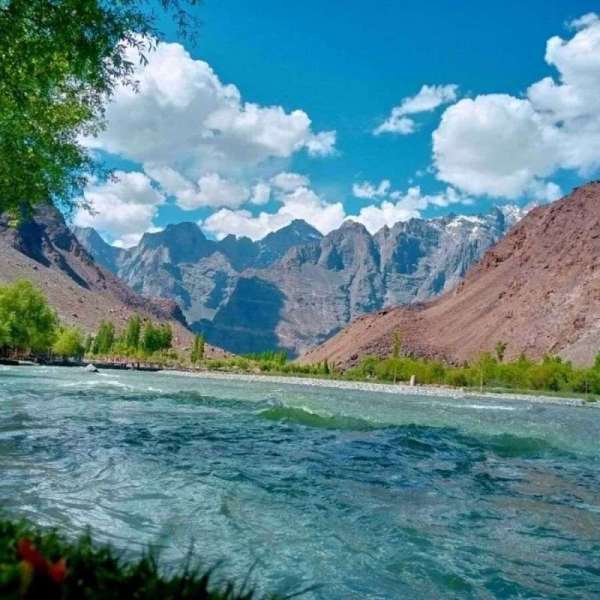 Masrur Rock | Masroor Rock
Marsur rock, also known as Hussainabad Slab, is a spectacular rock located in Hussainabad valley in Skardu, Gilgit Baltistan. The stone is 38 feet long, 25 feet in the air, and barely 13 feet below ground. It is 15 feet wide from the ground and barely two and a half feet wide at the other end. It remained unknown until 2017. The sites became popular among tourists when a stunning photograph of this rock was shared on social media. This rock is also known as the 'Birds Eye Viewpoint of Skardu.'
This rock is special because it allows adventurers to accomplish numerous goals while reaching this elongated chunk of rock. Hiking for two hours on a steeply sloped mountain. Seeing the magnificent vista of Marsur rock itself.
The best bird's-eye perspective of Skardu. This vista and its surroundings are significantly superior to the view from Kharpocho Fort.
Marsur Rock is a very gorgeous spot to see, so don't miss it and organise your trip by clicking the button below and filling out the form.