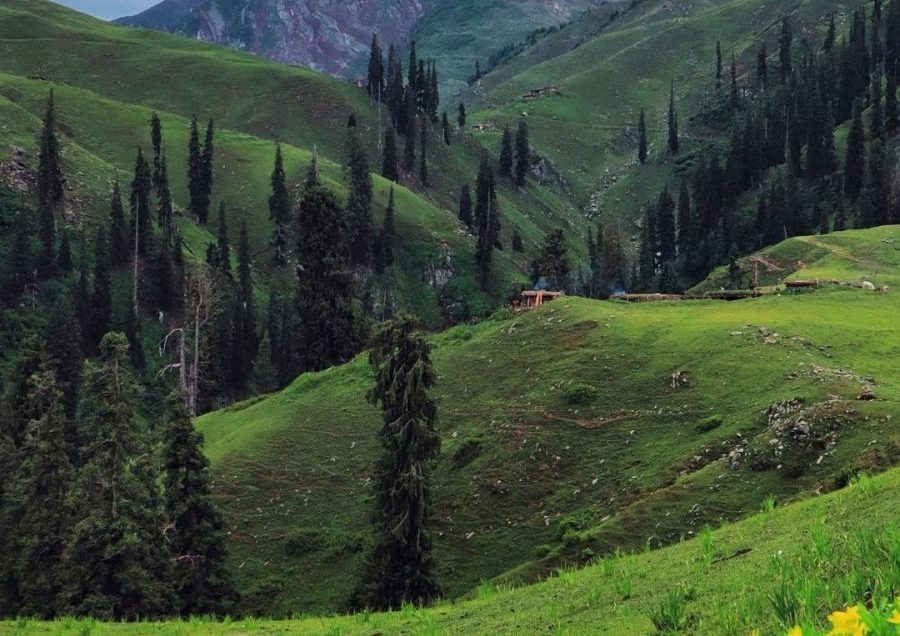 Siri Paye Meadows | Exploring Kaghan Valley
Within the Shogran Valley lies Siri Paye, a high-altitude meadow that seems like a piece of heaven on earth. At an elevation of around 3,057 meters (10,032 feet).
Siri Paye is located in Shogran, Kaghan Valley of Pakistan. Islamabad to Kaghan Valley distance 168 Km. Islamabad to Shogran Valley distance is 228 km.
Siri Paye offers a captivating landscape of rolling meadows adorned with a vibrant carpet of wildflowers. This natural wonder is best accessed by a jeep ride through rugged terrains and is a haven for photographers and nature lovers.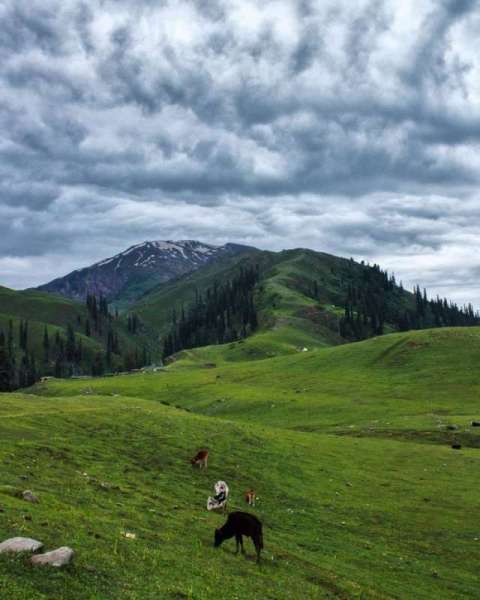 Siri Paye | Geography
The natural wonder of Siri Paye lies at an altitude of around 3,000 meters, ensuring a climate that is pleasant in the summer and snow-covered in the winter.
The region's lush green meadows stretch as far as the eye can see, adorned with colorful wildflowers during the summer months. These undulating meadows are framed by a backdrop of majestic snow-capped peaks, creating a picturesque canvas that can only be described as divine.
Hiking to Paradise
One of the most enchanting aspects of Siri Paye is the journey to reach it. Adventurous souls and nature lovers often choose to hike their way up to this paradise. The trekking route is not only an opportunity to challenge one's physical limits but also a spiritual journey through the mesmerizing landscapes.
Trekkers are rewarded with breathtaking views of the valley below, alpine forests, and the soothing sound of gushing streams along the way.
Local Culture and Tradition
Beyond its natural beauty, Siri Paye holds immense cultural importance. The local communities that inhabit the surrounding areas have a rich and vibrant heritage. Visitors have the chance to interact with the hospitable Gujjar and Bakarwal communities, experiencing their way of life, traditions, and delectable local cuisine. These interactions provide a deeper understanding of the region's cultural diversity.
Siri Paye Weather
The Siri Paye weather can be quite unpredictable due to its high altitude. Siri Paye, perched in the Himalayan heights, boasts weather that can be as enchanting as the meadows themselves. Situated at an altitude of over 3,000 meters (10,000 feet), the  Shogran Siri Paye weather is a vital factor to consider when planning your visit.
During the summer months, from May to September, the meadows come alive with pleasant temperatures, making it an ideal time to explore the region. The skies are clear, and the meadows bloom with colorful wildflowers.
However, the region experiences significant snowfall during the winter months, from November to April, rendering it inaccessible and challenging for all but the most adventurous visitors. Those who brave the winter weather are rewarded with a pristine, snow-covered wonderland.
To make the most of your Siri Paye journey, always check the weather forecast and be prepared for the elements.
You can also check:
Best Time to visit Siri Paye
The best time to visit Siri Paye is during the summer months, from May to September. These months offer the most favorable weather conditions, with pleasant temperatures and vibrant meadows in full bloom. The clear skies and comfortable daytime temperatures make it an ideal period for trekking and camping in the picturesque meadows.
Conversely, visiting Siri Paye during the winter months is not recommended due to heavy snowfall and extremely cold temperatures. The region becomes inaccessible, and the meadows are blanketed in snow, creating a winter wonderland but limiting outdoor activities.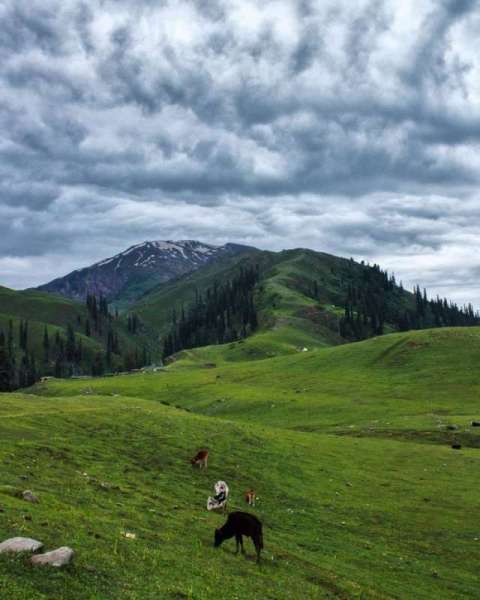 The Sheer Beauty of Siri Paye Lake
Siri Paye is not only renowned for its meadows but also for the stunning Siri Lake that graces the area. It is a small, crystal-clear lake surrounded by rolling hills and encircled by flowering gardens. The lake, nestled in the lap of the Himalayas, is a serene spot to relax and immerse oneself in nature's wonders.
Adventures Awaits
Siri Paye offers adventurers a wide array of activities. Apart from trekking, visitors can engage in camping, horse riding, and fishing in the surrounding streams. During the winter months, the region transforms into a winter wonderland, attracting snow sports enthusiasts who can partake in skiing and snowboarding.
Shogran Hotels | Siri Paye
For those who wish to spend more time in this natural paradise, there are various options for accommodations. Local guesthouses, campsites, and huts provide a comfortable stay, allowing you to savor the tranquility and beauty of Siri Paye to the fullest.
Siri Paye Conservation
Preserving the natural beauty of Siri Paye is crucial. Conservation efforts aim to protect the region's ecosystem and biodiversity. Responsible tourism practices and awareness campaigns are key to safeguarding this Himalayan gem for future generations.
Siri Paye, with its breathtaking meadows, pristine lakes, and serene landscapes, is a destination that offers an escape from the hustle and bustle of everyday life.
Whether you seek adventure, spiritual rejuvenation, or simply a peaceful retreat in nature, Siri Paye welcomes all.