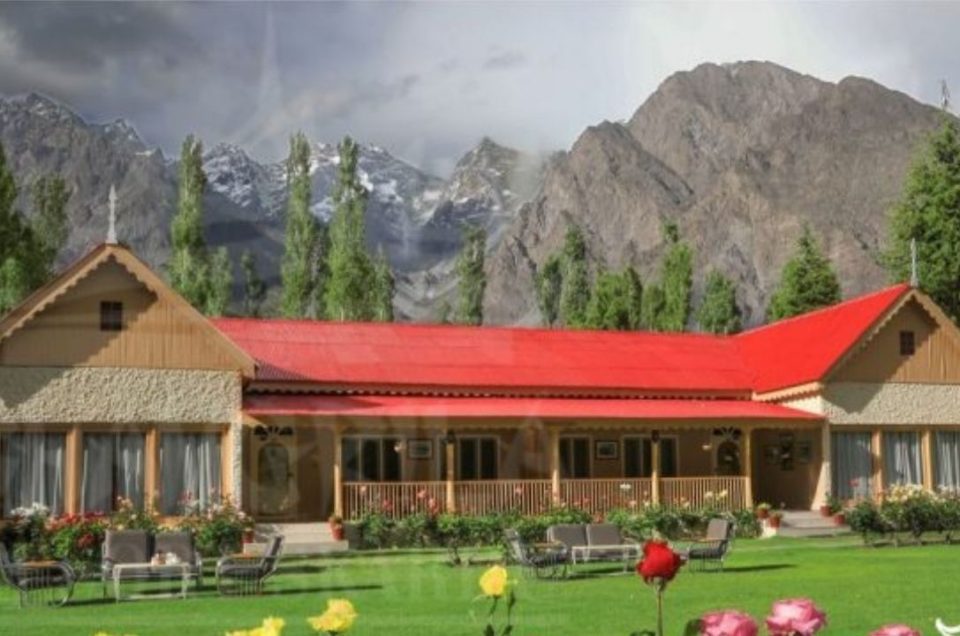 Shangrila Resort Skardu, also known as the 'Heaven on Earth' is situated at a distance of around 18 kilometers from the main city of Skardu. It was the first resort hotel in Skardu, Baltistan established in 1983. The purpose of its establishment was to promote tourism in the northern areas of Pakistan. The stunning beauty and astonishing view of the city inspired Brig. Muhammad Aslam Khan built this resort. Brig. Muhammad Aslam Khan was the first Commander of the Northern Scout.

The Shangrila resort Skardu encircles a heart-shaped lake known as Kachura Lake surrounded by orchards and gardens full of fruits and flowers, respectively. Moreover, the region is also known as the 'Roof of the World' because it is located at a height of 2500 meters. The term 'Shangrila' is a Chinese word that means 'Heaven on Earth'. Its name was given after a book named 'Lost Horizon' by James Hilton. The region where Shangrila resort is established has the world's finest tourist attractions such as K-2 (also known as Goodwin Austin) which is the second-highest peak in the world. Moreover, other places include the Deosai Plains, Skardu Fort, Kachura lake, Manthokha waterfall, etc.
Shangrila Resort Skardu Rates
The Shangrila resort Skardu rates of rooms depending on the type of rooms, dates, and months. The rates may range between 6000 to 40,000 PKR per day. The hotel has a variety of room types and the best facilities for the customers. There are Executive Suites for 3 persons, 6 persons, and 8 persons. The three-bedroom executive suite can have a maximum of 6 adults and 2 children while the 2 bedroom executive suite has the capacity of 6 persons with a maximum of 4 adults and 2 children.
Then, there is an Executive Suite for three persons with the capacity of 2 adults and 1 child. In addition to these, there are other categories of rooms. There are Swiss Villas and Cottages for 6 persons with a maximum of 4 adults and 2 children in each. Then, there are Lakeside rooms for 3 persons.
Must Check: Skardu By Air Premium Tour Packages By Pyara Skardu
Moreover, there are standard family rooms for 3 to 4 persons. The Executive Suite has 3 bedrooms, 2 baths, a lounge, and a dining room. One bedroom has a king-sized bed and an attached washroom while the second one has 2 beds and an attached washroom. Moreover, there is an extra bedroom which is linked with the second bedroom. The two-bedroom Executive Suite doesn't have the extra room. Furthermore, the executive suite for 3 persons has one master bedroom and a lounge.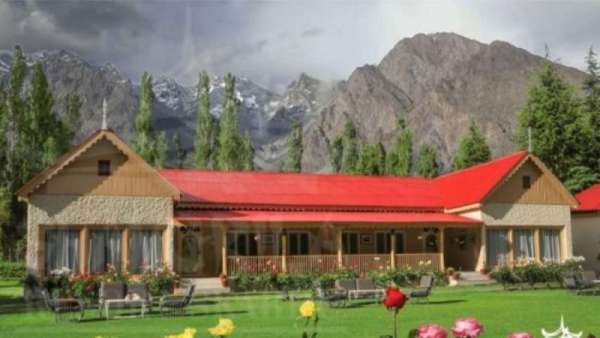 The Swiss Villa and Cottage has 2 interconnected rooms with 2 attached washrooms. The Standard room has 1 twin bedroom and an attached washroom. However, the Standard Family room has 2 interconnected rooms with 1 bathroom. Moreover, the Lakeside rooms have 1 bedroom and attached washroom situated close to DC-3. The rooms are located very close to the lake and the terrace of each room has a sofa or table and chair to enjoy a cup of tea or coffee. The Shangrila Resort has the amenities of free wifi, laundry, free self and valet parking, freeairport shuttle, wheelchair accessible parking. In addition to these, there are free newspapers and a fireplace in the lobby, luggage storage, a front desk, daily housekeeping, room services, etc.
Furthermore, if you demand an extra mattress there would be a 3000 rupees charge for it per day. Other facilities include pick and drop from Skardu airport, Buffet breakfast, and other activities for in-house guests. Besides, the booking will only be confirmed after the complete payment.
Nevertheless, the best thing about the Shangrila Resort Skardu is that in case of flight cancellation or road blockage they will accommodate you for the next few days. However, the decision may change if rooms are not available. Moreover, there is a policy that the refundable amounts are transferred to the customers through a bank account within a month.
Shangrila Resort Packages
There is a wide range of Shangrila Resort packages offered by various travelers. GoZayaan offers trip packages for 5 to 8 days and the rates range between 20,000 to 60,000. A by air tour to Skardu and then Khaplu and Shigar valley for 5 days is available on this website. The package is for 4 to 5 persons and rates start from 25000 per person for this tour. Moreover, another package for 1 to 60 people includes a by road tour to Skardu, Shigar, and Khaplu for 8 days with a rate of 23000 per person. Furthermore, a package for a couple to Skardu is available for rupees 60,000. The Hotel accommodation in Skardu during the tour will be provided in Shangrila resort for the Deluxe package.

In addition to this, Pak Travel Guide offers a Shangrila tour package for you. The tour package is for a 3 nights stay in the Shangrila Resort. The package also includes the air tickets, pick and drop from the airport, and sightseeing to Shigar, Khaplu, and the Deosai Plains. On the first day, you will travel by air from Islamabad to Skardu and then visit Upper and Lower Kachura Lake,
and Shigar Fort. The next day after a night's stay in Skardu you will travel to Khaplu to see the beautiful view of the Manthoka waterfall and the Khaplu Fort. On the third day, you will travel by road from Khaplu to Deosai to visit the astonishing Deosai plains and Sheosar lake. Finally, on the fourth day, the tour will end and you will come back to Islamabad from Skardu.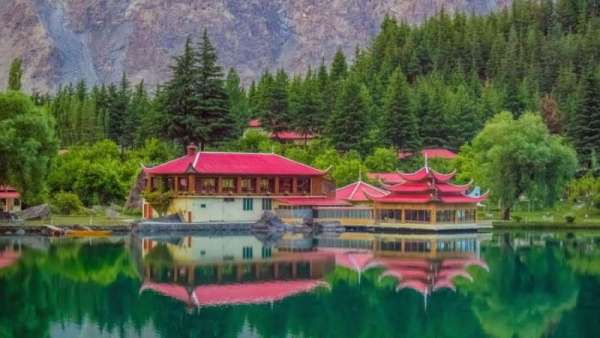 Moreover, there are many other travellers providing different packages with a variety of offers and facilities. While planning your vacations in this beautiful region you have to check all the prerequisites such as the weather, by air or by road fares, hotel accommodations, travellers who can help you to find out and reach the sightseeing areas, transportation, etc. Hence, the better option is to consult a traveler and buy a package so that you don't need to worry about all these things. Enjoy your tour and make it a lifetime tour with the beauty of Heaven on Earth.